Funny facial expressions – Leave aside the dismal performance of the Indian team in the Test series against England!
These blokes have forgotten Test debacle and now come up all guns firing in the ODI series with a lead of 2-0 in the five match series.
MS Dhoni's men might have become the subject of ridicule over the years but the Men In Blue have seen the funny side to it! In training, at the matches or elsewhere, these cricketers have a sense of humour amongst them that sends everybody into giggling.
Thus, here are some of the funny and humorous photos of our talented Indian cricketers, having some fun on and off the field:
Funny facial expressions of team India,
Virat Kohli is thought to be one of the funniest member in the Indian cricket team
Here he is explaining the famous 'Babaji Ka Thullu' to pal Shikhar Dhawan
Yuvraj Singh and Virat Kohli too share a funny relationship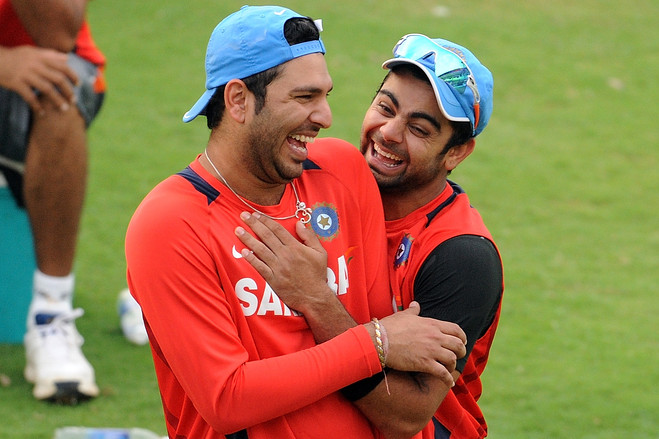 'Chiku' and 'Sir' Ravindra Jadeja share some funny moments
Suresh Raina is also no less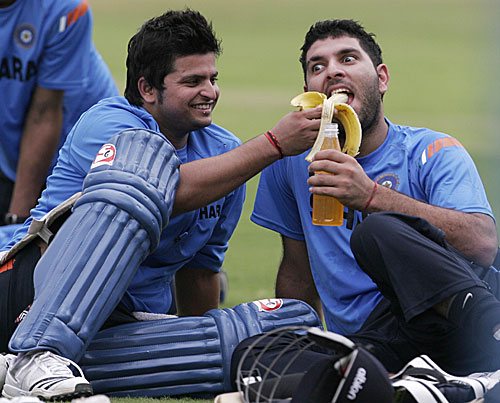 Here, Raina is seen doing the famous 'Titanic' pose with funny guy Harbhajan Singh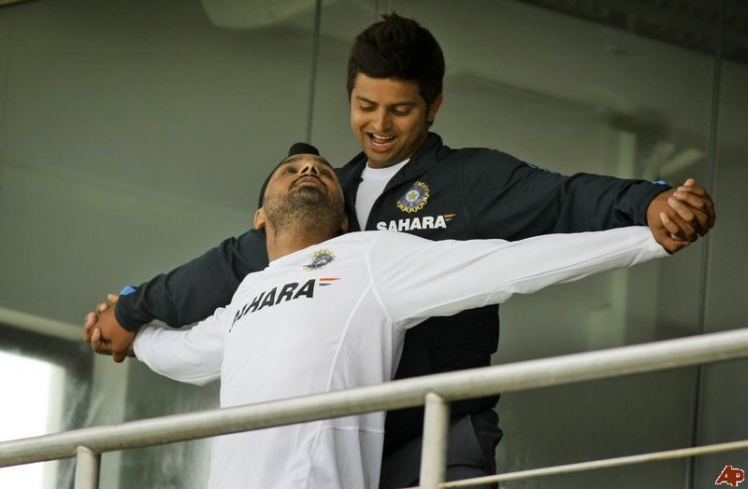 Raina and Dhoni share a humorous joke
Yuvraj Singh might not be part of the current Indian side but still holds the tag of being the funnyman amongst the rest of the lot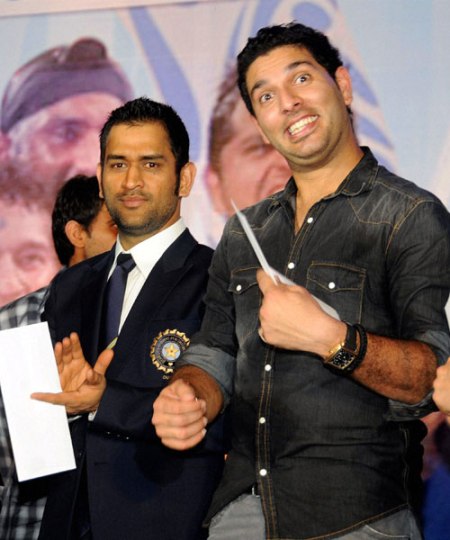 His bonding with Kohli is too good to be ignored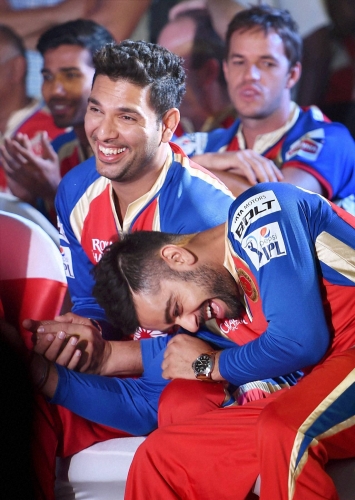 Here's Yuvi showing off his muscles!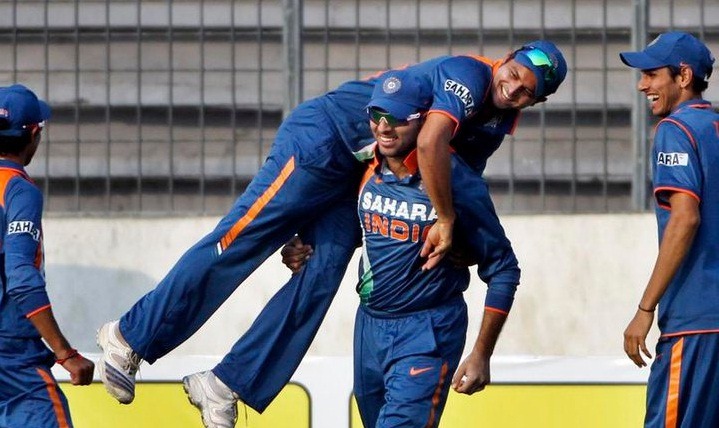 And finally, Bhajji's EPIC funny moment
Funny facial expressions – These cricketers might be having some serious stuff on the cricket field but the above photographs tell otherwise. Kudos to the Men In Blue for keeping us 'happy' on and off the field as well.