Unique celebrity couples – Couples are beautiful when in love but you know who are the most beautiful? They are the ones who don't give a crap about any stereotypical forms or standards of beauty.
We have a list of FAMOUS celebrities who have broken stereotypes and made up a pair with their partners only on the basis of love, which is the best part.
So here are some unique celebrity couples who have broken stereotypes one by one and we have classified them according to beauty and perfection standards. Here we go:
Unique celebrity couples –
We don't care about HEIGHT: Height is no bar for Mary-Kate Olsen and Oliver Sarkozy who have a height of 5'2 feet and 6'2 feet respectively which means that they have a difference of 1 foot but they don't care and are married as well. There's another couple which is made of Daniel Radcliffe and Erin Darke who have a height of 5'5 feet and 5'7 feet respectively and are soon to get married this year.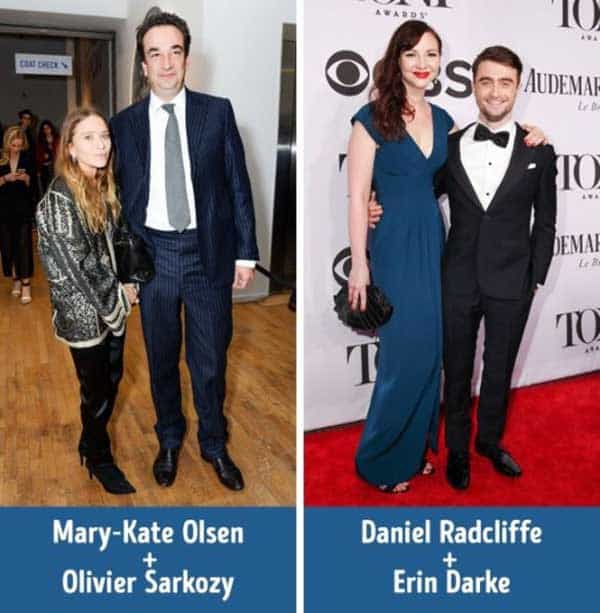 We don't care about AGE GAPS: Well, age is just a number for Tilda Swinton and Sandro Kopp who have an age gap of 18 years and also for Catherine Zeta-Jones and Michael Douglas who were though born on the same day but 25 years They simply don't care about anything which doesn't involve love.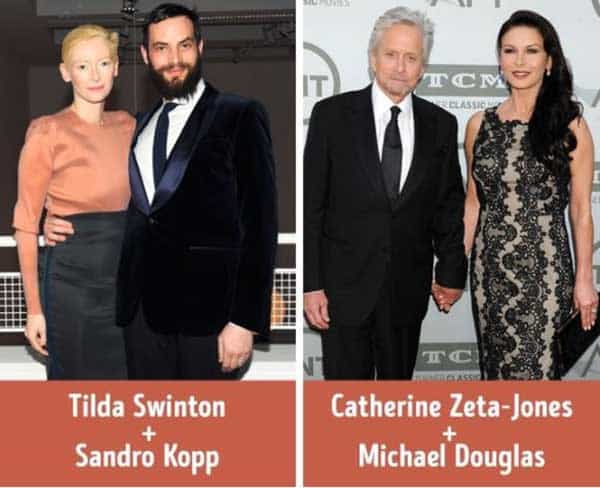 We don't care about the SOCIAL STATUS: Social status is just a limitation set by the society which doesn't make sense to me at all and it also doesn't make sense to Matt Damon who is a Hollywood actor and Luciana Barroso who is a bartender and are happily married. Even Haakon who is a crown prince of Norway and Mette-Marit who worked as a waitress don't care about any social status.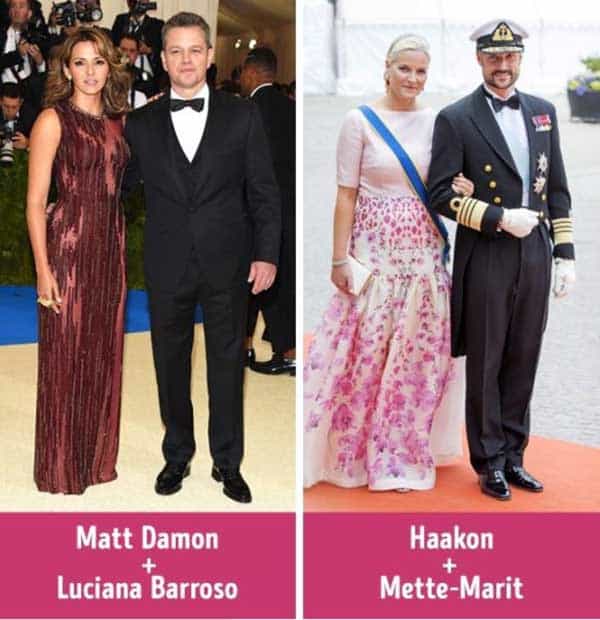 We don't care about DISTANCE: Distance is no barricade to fulfill the elements of love for Shakira and Gerard Pique wherein Shakira comes to see his games just like any devoted fan would do. Then come, Eve Mendes and Ryan Gosling once confessed that while he was singing and dancing, his wife was raising their daughter, was pregnant with the second child and was also helping her brother as he fought with Cancer.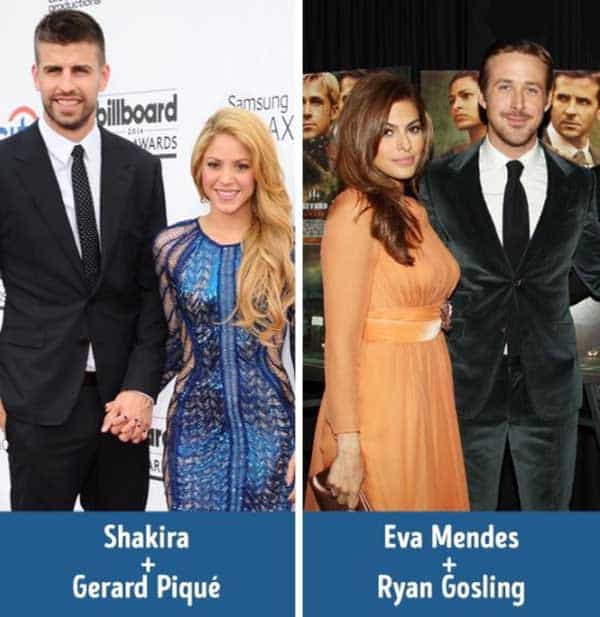 We don't care NATIONALITY: Who gives a flying freak to nations, caste and creed when you have a binding of love. Zoe Saldana and Marco Perego got married after dating for 1 month in a secret wedding way from media. Matthew McConaughey and Camila Alves are happily married and have 3 beautiful children. Camila proposed to Matthew after he was already head-over-heels for this Brazilian beauty.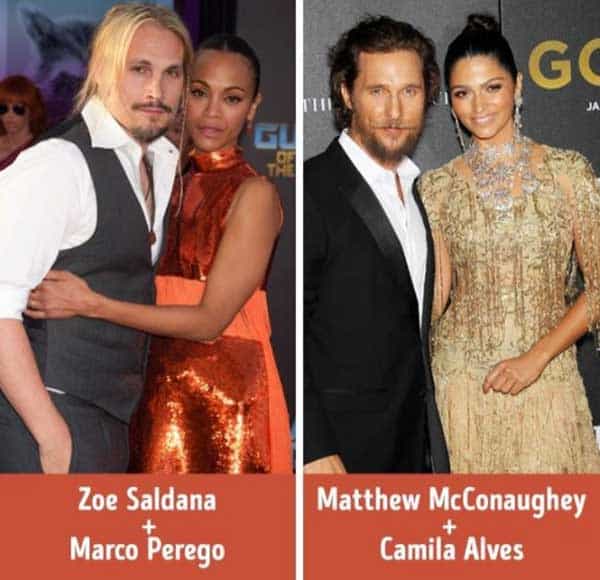 We don't care about IMPRESSIONS: First impressions turned out absolutely null for these couples who have been happily in love with each-other since a long time. Cate Blanchett and Andrew Upton say, "When we met, I through Andrew was arrogant, and he thought I was unattainable. And then one night we were chatting, and then suddenly kissed me, and I thought HERE WE GO". Even Christina Hendricks and Geoffrey Arend are in this category where Christina asked for Geoffrey's number and later proposed to him.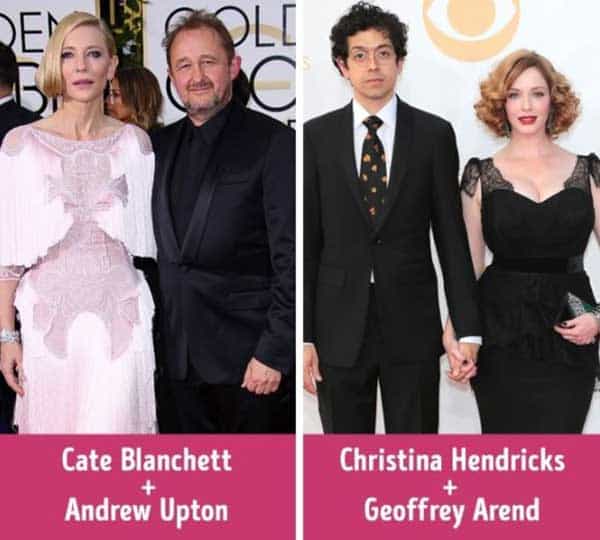 These unique celebrity couples break stereotypes and have set an example for all the others around the world. This is what the true essence of love does; it doesn't let any other standard of the society stand in front of love. These couples are a proof!