The first look release of Wonder Woman from the movie Batman V Superman: Dawn of Justice. Even though the movie is far from release, the first look has created hysteria amongst the crazy fans.
Fly away Superman! Move aside Batman!
The real winner of the hearts, Wonder Woman is here!
For all those geeky fans of comic-book superheroes, the wait is finally over.
The first look of Gal Gadot as Wonder Woman from the upcoming flick, Batman V Superman: Dawn of Justice, just got released and has taken the world of comic world by storm.
The character of Wonder Woman was first created in 1941 by polygraph-inventor, William Mourton Marston, his wife Elizabeth and their partner Olive Byrne for DC Comics. Since then, she is considered to be the best known female superhero character in the whole world! Not a small feat, isn't it? The best part is that it will be the first time that Wonder Woman will be seen in a theatrical movie instead of a TV movie or any popular live-action series. These are super-exciting times for all her fans for sure!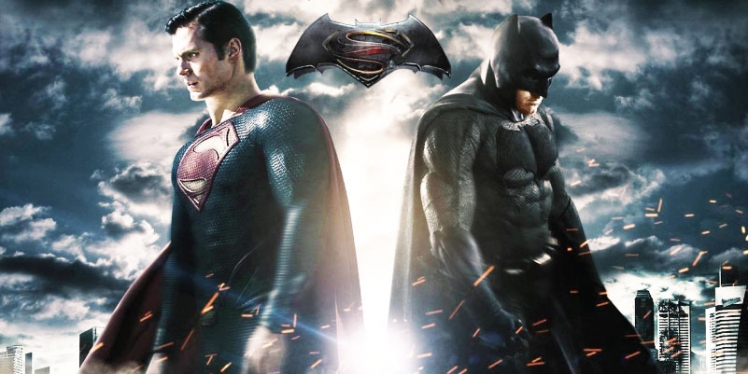 Wonder Woman's first look was revealed by the director of the movie, Zack Snyder during Warner Bros San Diego Comic Con presentation. Such was the excitement among the audience present there that the makers had to repeat the whole presentation of the poster and footage twice! Not only was Gal present there, she was accompanied by the movie's other stars, Ben Affleck (Batman) and Henry Cavill (Superman)! Triple treat for the fans!! Woo Hoo!!
Talking about the poster, it is way away from the comic book representation of the character in bright colours. This copper-tainted look with Gal wearing a short figure-hugging dress with thigh boots and a sword in hand gives a total kick-ass feel! Her breastplate is designed like an eagle and the belt forms an edgy 'W' symbol. Her well-toned body is shining bright in the dark and grim background, looking every bit of the superhero she is known to be! It seems she will be seen doing some raw action in the movie which has been dominated by the male superheroes till now. All set for some women-power, what say?
Both Superman and Batman have ruled the hearts and minds of audiences for a very long time, but now, Wonder Woman is here to gain her share of fame and popularity.
Make some space for her, guys! She clearly seems to be in here for the long haul!
Do let us know what you feel about this look of Wonder Woman!