Yummy yogurt dishes – Be it South Indian kadhi, the Bengali mishit doi or north indian raita, yogurt is an essential part of everyday diet and by trying some unusual combinations, you can create a tasty curd dish. Here's how!
The delicious raita goes with every meal and any time of the year.
Fast food such as French fries, fritters, nachos, tortillas are incomplete without the yogurt dip. Mishti Doi can be considered as being synonymous with Bengalis.
But yogurt is used to make some other phenomenal dishes as well. Here are some that I think are the most delicious!
Dahi Shorba
A heavenly treat for the taste buds, dahi shorba may sound weird but it is a delicious dish that you will make again and again. Whip around 450 ml yogurt until it is smooth. Add 3 tbsp besan and 450 ml water in this. In a pan, add 2 tsp sugar, 1 tbsp salt and 3-4 radishes. Bring this to a boil and then simmer for 10 minutes. Now take out the radishes and dice them. Time for some extra twist to the shorba. In another pan, heat oil and add hing, mustard seeds, cumin and coriander seeds to it. Toss in some curry leaves and 2-3 dry red chillies. Now add chopped ginger and garlic.
Add the yogurt mix in this and simmer for 5 minutes. Strain the soup, add the diced radishes and serve with fresh coriander.
Dahi Baingan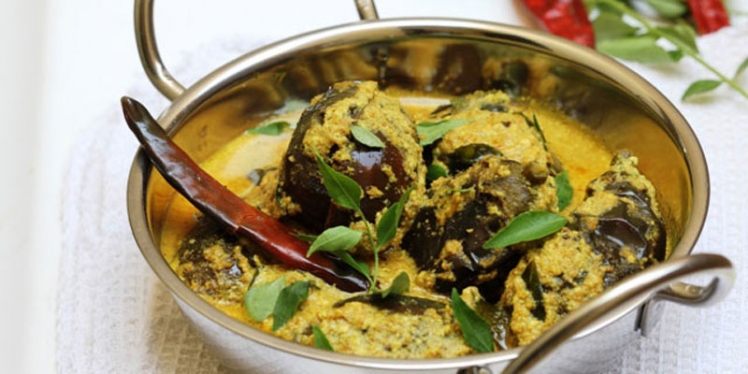 This is similar to the bainguni bhaja of Bengal and yet so different! First, cut the brinjal into medium slices and soak them in water. After they are dry, shallow fry them in oil till they turn golden. Drain on a paper towel. Now in a bowl, mix yogurt along with some sugar, salt and black pepper. Pour this over the fried eggplant slices. Take 2-3 tbsp oil in a pan and add mustard seeds when it is hot. Put 2-3 red dried chillies and curry leaves.
Now pour this on the eggplant evenly and let it sit for 2-3minutes. Relish with finely chopped coriander as garnish.
Curd Stuffed Eggs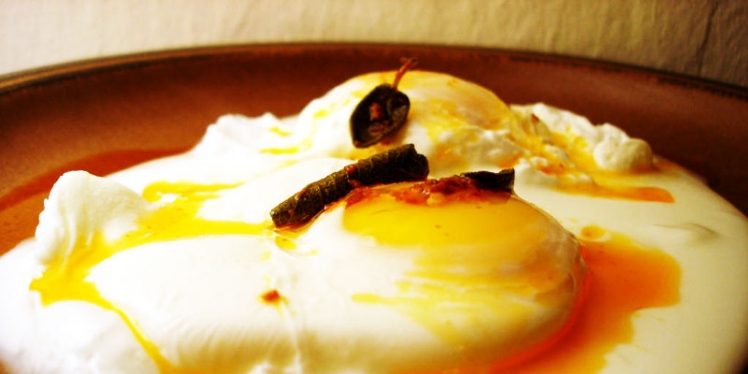 This is one dish that can become the star of any meal or party. In a pan, fry 2 finely chopped onions. Add 2-3 Bay leaves, a pinch of mace, 1 star anise, 1 tbsp cumin seeds along with ginger-garlic paste. Add the garam masala followed by 3 chopped tomatoes and sauté. Add water and beaten curd to the pan now and keep stirring to avoid curdling. Add salt and pepper. Put some tamarind paste, 3 crushed walnuts, apricot and almonds. Crush in some 200 gm goat cheese, 1 tbsp butter and juice of 4 lemons.
If you want, you can blend this and make a smoother paste too. Now boil 6-8 eggs and make a small hole on one end. Fill the stuffing in all the eggs. For the batter, take 400 gm besan, 50 gm rice flour and mix in 3 tbsp turmeric powder, 3 tbsp chilli powder, 2 tsp cinnamon powder and 1 tbsp amchoor powder.
Add salt and pepper to taste. Dip the eggs in the batter and deep fry in cooking oil. Garnish with cucumber and enjoy with naan.
And finally, how can I not mention a dessert made from yogurt?
Let's prepare an easy form of the famous Shrikhand!
Hang yogurt in a muslin cloth for 2-3 hours to drain out all water. Now take 2 tsp warm milk in glass and add a few saffron strands to it. Let it stand for a minute.
Now mix the curd, the warm milk and 1 cup finely chopped pistachios along with 1 cup powdered sugar, 1 tsp cardamom powder and 2 tsp kewra essence. Mix till sugar blends completely. Now chill it for an hour and serve like dollops of ice cream in a bowl or a glass.
Having a bowl of yogurt everyday provides calcium and other essential nutrients for the body. So don't forget to try these recipes for a twist to your everyday curd!