Left over chicken curry recipe – We bring you two yummy recipes to use the leftover chicken curry. Try these and you will never let that curry go in waste.
When it comes to a chicken party with friends, we tend to cook or order a lot, so that there is no shortage of fun and yummilicious food, right?
But, most of the times we are left with a lot of chicken gravy after we all have gorged on the meaty pieces of chicken. Now, what to do with that gravy? Eat it later with boring bread or roti? Give it to someone? Or just throw it away?
No, No my dear mates, this is just not the way to treat the heavenly chicken gravy. So what if it's a leftover, we can always create culinary magic out of it, that too in a matter of few minutes and with some effortless cooking!
Here's how we do it!
Sweet Potato Amusement
What You Need: 1/2kg steamed sweet potatoes (shakarkand), 2 tablespoon oil, 1/2 tablespoon red pepper flakes, 1/2 tablespoon oregano, 1/2 tablespoon natural herbs, salt to taste, leftover chicken gravy in a bowl.
Let Us Cook: Heat a cooking pan and add cooking oil to it. Add diced sweet potato and saute for about 2 minutes. Add salt, pepper powder, oregano and natural herbs. Take it off the flame. Spread the sauteed sweet potatoes on a serving plate. Heat the chicken gravy in microwave and pour generously over the sauted sweet potatoes. Stick in the toothpicks and enjoy this scrumptious all time snack.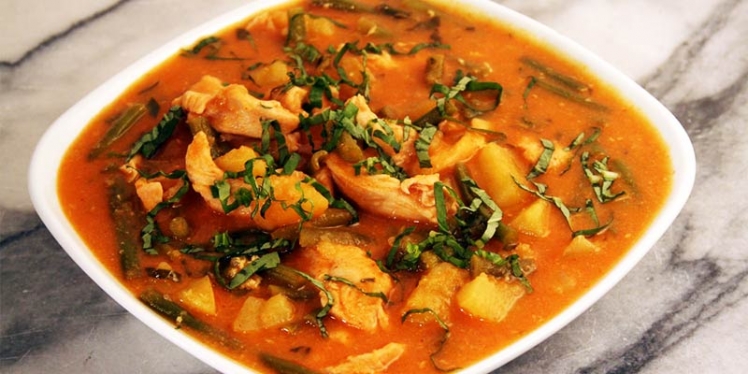 Teaser Tangy Bread Bowl Delight
What You Need: 6 small sized bread buns, one cup finely chopped cucumber, one cup finely chopped red and yellow bell peppers, one cup sweet corn, one cup finely chopped mushrooms, 2 tablespoon oil, one tablespoon lemon juice, crushed black pepper, salt to taste, some leftover chicken curry.
Let Us Cook: Pour the oil in a heated pan. Saute sweet corn and mushroom for 2-3 minutes till they go tender. Remove from flame. Add all the other chopped vegetables, add crushed pepper and salt, add lemon juice and mix well. Your filling is ready. Take each bread bun and scrap the insides with a sharp knife to make it a hollow bowl. Smear the inners of the bun with butter. Fill it with two or three tablespoons of the filling you just prepared. Pour heated chicken curry over each bun, just like a gourmet sauce, and your teaser tangy bread bowl delights are ready to gorge on.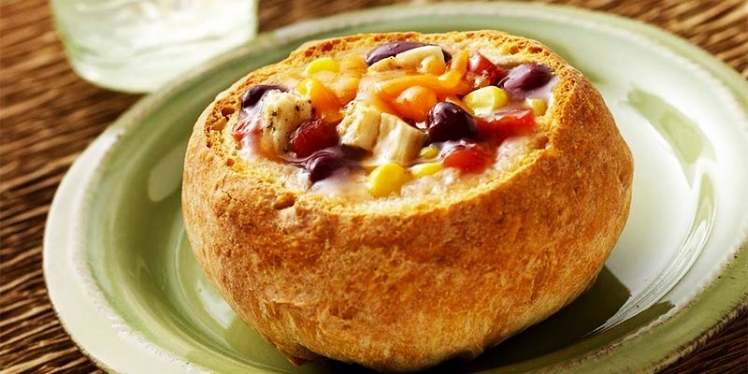 Well, these easy to cook yet very interesting recipes will make your friends and family go head over heals and they would urge you to order loads of extra chicken curry from next time on.
Be ready for oodles of compliments!