All you need is a pack of milkmaid and coconut powder and absolutely no cooking skills'¦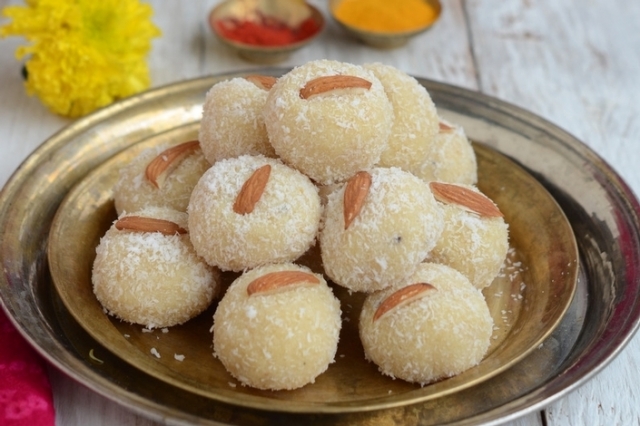 There is a whiff of festivity in the air and winter has slowly started to seep in. Earlier in the day, when I woke up, I saw my mom cleaning up the kitchen along with our maid. The preparations for Diwali have already begun and my mom is geared up with all the equipment (read ingredients) to make her special sweets for the festival, like always.
While making traditional Indian sweets at home is quite a tedious task, there is one magical ingredient which eases out the process to a large extent – Nestle Milkmaid. Remember it? As kids we used to steal it from the kitchen spoon by spoon and finish the entire tin container before mom could actually use it to make something. It's rich, creamy, gooey consistency and unparalleled taste does wonders to anything it is mixed with be it the normal rice kheer or gulab jamun.
Somehow, we always associate making sweets at home with our moms and grannies and other elderly ladies in the house, but never ourselves for the simple reason that we have always seen them making it and we feel that it is beyond our culinary ability to make them ourselves.
What we have today is a simple, yet delectable preparation of milkmaid – coconut laddoos, which you can make in a jiffy, in no more than 15 minutes, without even remotely needing to be a good cook. Heat a deep bottom skillet and empty a 400 gram pack of Nestle Milkmaid. Cook it for a few minutes until it develops a nice texture. Turn off the heat. Add equal amounts of coconut powder to it and mix well. You can make it nutritious by adding some grated almonds and walnuts.
On a plate, spread some coconut powder. Make roundels from the mix, according to the size of the laddoos you desire, and roll each in the coconut powder on the plate. And it's done! Go ahead and try out, and let us know your feedback.