When time is scarce, weeknight dinners are the hardest to put together. When you come back home hungry as a hog, try these delicious under-10 minute dinner recipes, and then crash into your sweet little dreams.
After a long day and tiring day all you need is food in the comfort of your home, and cooking even a two course meal is probably the last thing you have in mind.
We understand your predicament, so we have brought you some main course dish recipes that can be cooked in less than 10 minutes!
Egg Frittata
An interesting and healthy take on our basic omelet, egg frittatas are induced with extra nutrients of vegetables. The eggs-and-veggies combination will give you the vital nutrients, fiber to digest quickly, and important nutrients. To start, beat 2 to 3 eggs till they are foamy, add salt. Heat slight oil in a pan, and pour the beaten egg. Allow eggs to settle, and then scatter chopped onions, bell peppers, and mushrooms on it. Let the eggs and veggies cook together till golden brown. Fold it in half and slide it on a plate. Have it with two toasted bread pieces.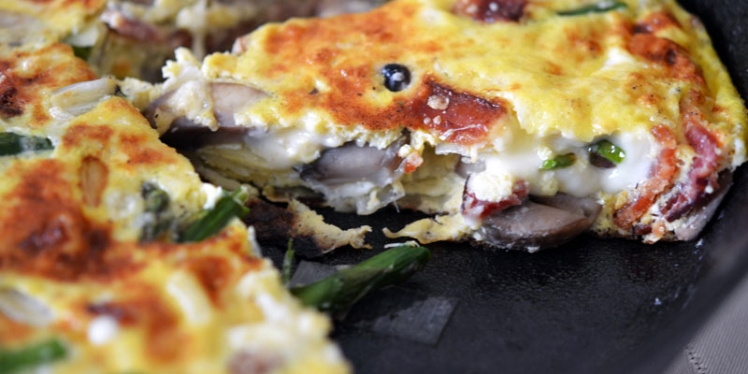 Bean & Cheese Wrap
Wraps are an easy way to consume carbohydrates when you practically have no time or will to cook dinner. All you need to put this wrap together is any flat bread available in the market (you can go for whole grain flat breads also), canned beans and some block cheese. Heat a flat bread on a pan for about a minute, without oil. Remove, and spread canned beans on it. Now shred the cheese clocks like pizza. Now roll it in a tube or fold it from both sides. Dinner is ready!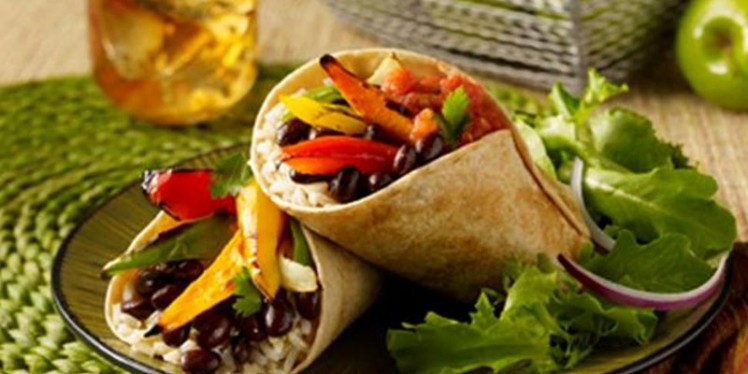 Tortilla Chips Soup
This one is a personal favourite, because it is simple, filling and tasty. For this recipe you would require a pack of tortilla chips, a can of boiled beans, and some corn if you want. Heat oil in a pan, and cook garlic and half a teaspoon of chili powder in it, and cook for about a minute. Now add about 2-3 tomatoes, chopped, in 1 cup of water. Let it boil for about 5 minutes, or till it is a bit thick. Now add tortillas, some corns, and a dollop of butter. Wait till the tortilla chips soak and then season it with salt and pepper.
Pasta in Tomato Sauce
This one is the best comfort food after a long and hectic day. It is also incredibly easy. Just stock up on some pasta sauce and any type of pasta, and your meal is set. To prepare, boil about 1cup of pasta in salt water. Drain the water when pasta is soft. Heat about a tablespoon of oil in a wok, and sprinkle a teaspoon of cumin seeds. Immediately add pasta sauce or marinara sauce. Let it cook for about a minute, then add the boiled pasta. Mix it; season it with salt and pepper. If you want, you can also add some basil leaves to the sauce for a more Italian taste.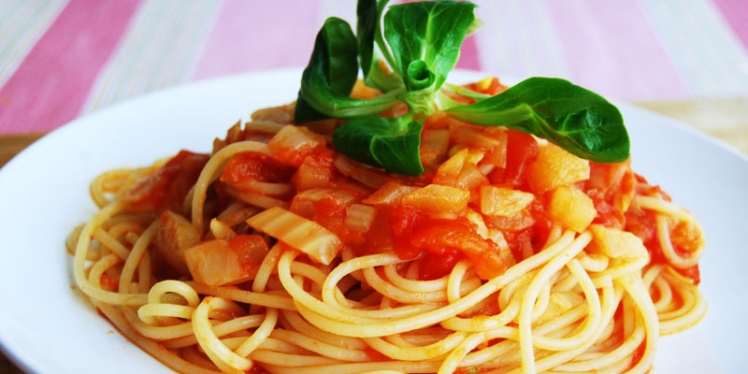 Chicken Stir-Fry with Peas & Broccoli
If you haveany kind of protein in your fridge, this is the recipe to go for. Here, we are using chicken. This recipe, apart from being yummy, is also healthy for you, since it uses proteins and green leaves, cooked in slightest of oil. To start, cut chicken into thin slices, not if you have frozen chicken chunks. Heat about half a tablespoon of oil in a pan. Add the chicken pieces and let it cook till slightly brown. Now add some garlic, chilies, and a small bowl of peas and brocolis to the chicken. Let it cook for a minute, while stirring in regular intervals. Now add some chopped spinach leaves, peanuts and about 2 tablespoon of soya sauce. Stir for about a minute and take off the heat. Sprinkle some lime juice and enjoy your dinner.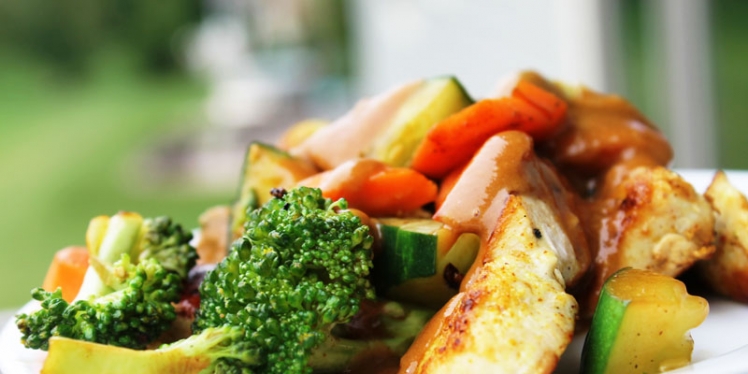 In this real world, when you are dashing from one evening activity to another, dinner sometimes needs to come together in 10 minutes or less.
Add these to your repertoire to cook up your own variety!