Festival of Navratri – With the Navratri just around the corner, I would literally ask myself "Is Navratri only a Gujarati thing?"
Navratri sets the mood of celebration not only in Gujarat but throughout the country. I can literally watch people enjoying Dandiya Raas at one side of the street while another bunch of people worshipping Goddess Durga and enjoying the festival of Durga Puja (typically the Bengali's).
Well, it is not only the Gujarati's and the Bengali's who celebrate Navratri, but this nine days festival is celebrated in different states in different ways.
Check out 9 different ways how India celebrates the festival of Navratri.
Maharashtra
The celebration of Navratri in Maharashtra (read as Aamchi Mumbai) is as similar as the people of Gujarat celebrate. You can observe every locality organizing Garba and dandiya nights with lots of lights and themes to be seen. Apart from this, Navratri is also seen as a day of new beginning in Maharashtra. Purchasing new house, car and many other things are quite common during this period.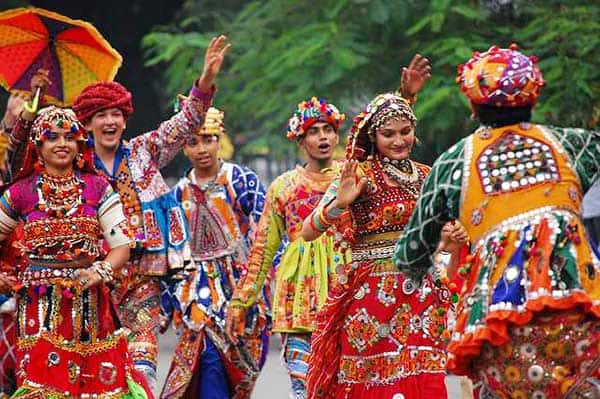 Kerala
Kerala celebrates the festival of Navratri during its last three days. According to Keralites, the last three days of Navratri plays an important role in their life as they worship Ma Saraswati from the day of Ashtami to Dashami.  They place musical instruments and books in front of Goddess Saraswati and seek blessings.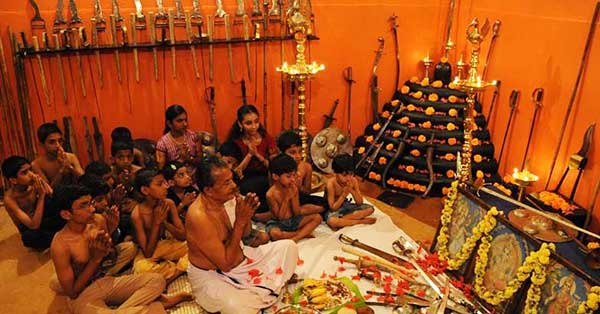 West Bengal and Bihar
The city of Kolkata literally comes to a halt during Navratri. West Bengal, Orissa, Bihar, and Assam celebrate the festival of Durga Puja for last four days of Navratri. Durga Puja is celebrated with great pomp and merriness in these states. With great pandals and majestic Durga Ma idols to glance at, Durga Puja brings lot of happiness. The sound of Dhol along with Dhunchi naach and fragrance of agarbatti's fills the air with purity.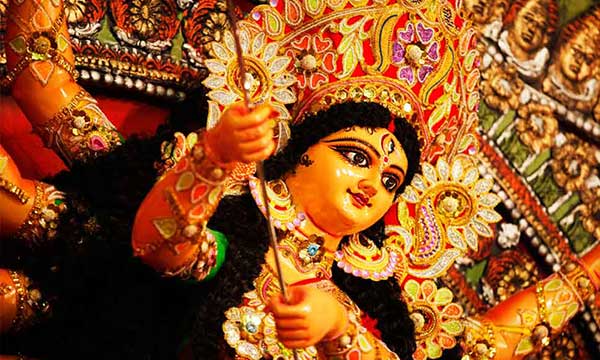 Karnataka
Popular Indian festival, Navratri is known as "Naada Habba" in the state of Karnataka. They celebrate Navratri for nine days which involves a traditional ritual of elephant procession. You can see grand elephant processions with large fairs and exhibitions held across the state of Karnataka for all the 9 days.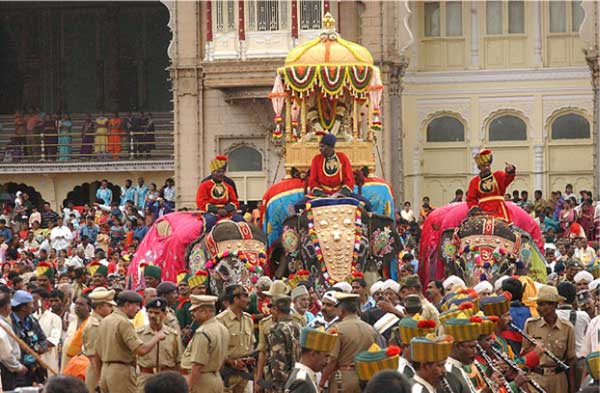 Punjab
Typical Punjabi's from the state of Punjab keep 7 days fasting during Navratri. Later, they end their fast on the eighth and ninth day of Navratri by worshipping 9 little girls. This tradition carried out by Punjabis is known as Kanjika. Many Punjabis also organize jagratta which involves waking for the whole night to worship God and seek blessings.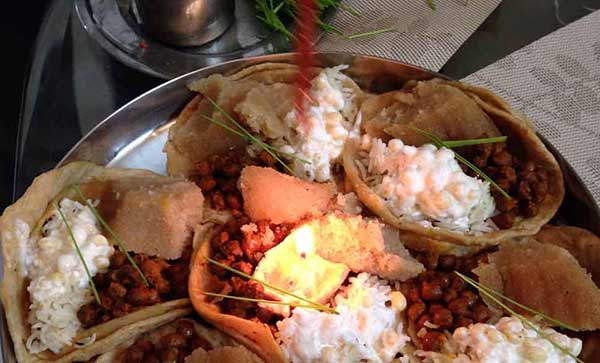 Andra Pradesh
People from Andra Pradesh typically celebrate Bathukamma Panduga during nine days of Navratri where they worship Goddess Gauri. "Batukamma Panduga" literally means "Come Alive Mother Goddess". Women wear new saree and jewelry and worship God for 9 days. They also make flower stack which is submerged in a water body on the ninth day of the festival.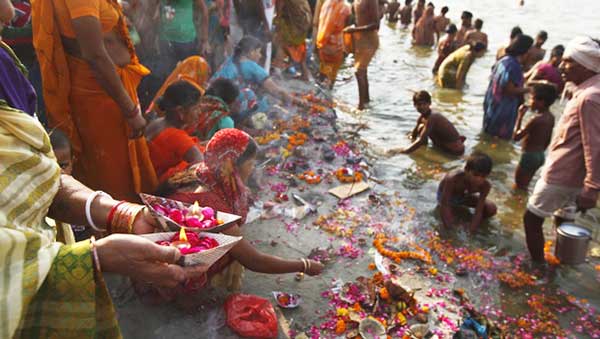 Tamil Nadu
The festival of Navratri is observed as the most special period in Tamil Nadu as they worship Goddess Durga, Goddess Saraswati, and Goddess Lakshmi. Each of this Goddess is worshipped for three days each. One important feature of the festival is a decoration of Kolu, which is basically a staircase having nine steps. Nine step of the staircase is decorated with idols of the Goddess which represents the nine days of the festival.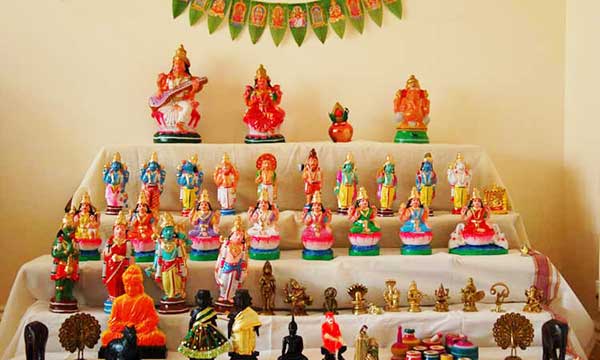 Gujarat
Navratri is one among the most awaited festivals in the state of Gujarat. Gujarati's just can't keep calm during the nine days of the festival. You can see people dancing around the idol of goodness all decked up with colorful and bright clothes. Devotes perform puja while others are seen enjoying the festival while performing garbage using the dandiya sticks. Gujarati's also fast for nine days.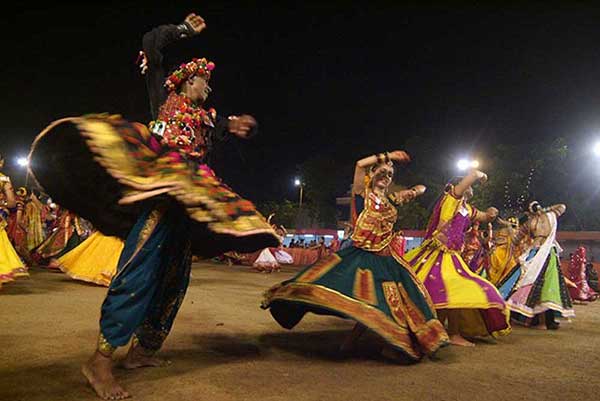 Himachal Pradesh
While the other states of India is busy celebrating Navratri for nine days, the celebration in Himachal Pradesh starts when it ends. Navratri is known as Kullu Dussehra where people celebrate the return of Lord Ram to Ayodhya. Local people and families get together and offer prayer to Goddess Durga.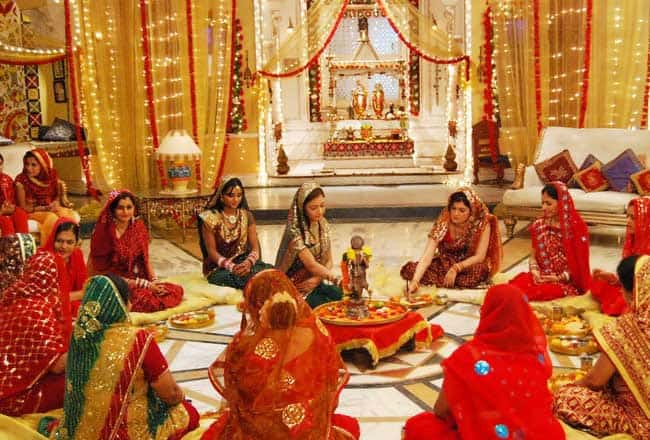 Did we miss anything? Kindly let us know by your comments here. Till then, have a happy Navratri.