Alia is the Heartthrob of Boys – Boys always have a crush on Bollywood actresses.
But, there is one among these beauties who rule their hearts. Yes, of course, many actresses come and go. But there is one particular actress who increases boy'sheartbeat. She is mine, she makes me go crazy are such things that pop-up out of your mouth, within a second you catch a glimpse of hers.
Like every other generation, today's youngsters are a die-heart fan of many actresses as per their choice. But, today we are talking about the one cute-looking actress who has taken the boys with strom.
Yes, she is none other than your favorite and the new-age dimple girl, Alia Bhatt.
Alia, the daughter of filmmaker Mahesh Bhatt and actress Soni Razdan has made the boys fall in love with her. The actress made her debut in the year 2012 by the film Student of the Year. She played the role of Shanaya Singhania, the fashionista of her college. Alia was applauded for her acting skills and cuteness in this movie. This movie was produced by Dharma Production in association with Red Chillies Entertainment. The Student of the Year was directed by ace filmmaker Karan Johar. Actor Varun Dhawan and Siddharth Malhotra was Alia's co-star and made their Bollywood debut from this movie.
So, coming back to why Alia is the heartthrob of boys is a big question. Even though, we find this young dimpled-girl really stunning. But, there are some qualities that make her different from others. So, let us have a look at these qualities as they unveil why Alia is the heartthrob of boys.
1. Alia – The Princess of Dimpled Smile
This new-age Radha of Indian cinema has a cute smile that won't allow you to take eyes-off her. In fact, the dimple in her cheeks, while she smiles make you fall for her. Another thing that makes Alia the heartthrob of boys is her cuteness. Yes, this celebrity kid kills with her clever smile.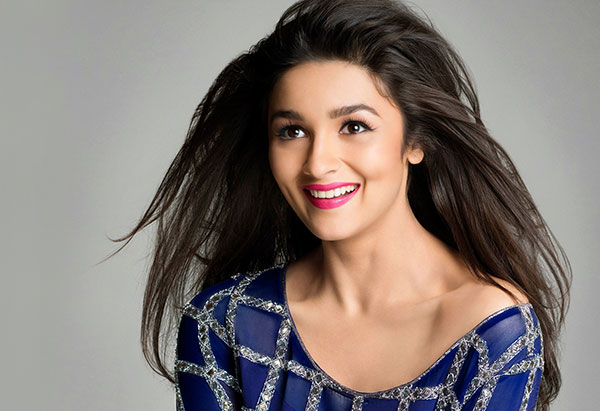 2. Her Style and Attitude
Yes, our on-screen Shanaya Singhania loves to flaunt her style in real life. This is why the shutterbugs won't stop clicking her whenever they get the opportunity. It is true. Remember the black-colored traditional lehenga she wore during her first award function. Yes, the Filmfare award night, where this young-age Radha grabbed more attention than any other celebrity. This is not the only time, her off-shoulder dresses and bold lipstick color enhance her beauty. This is one of the reasons why Alia is the heartthrob of Boys.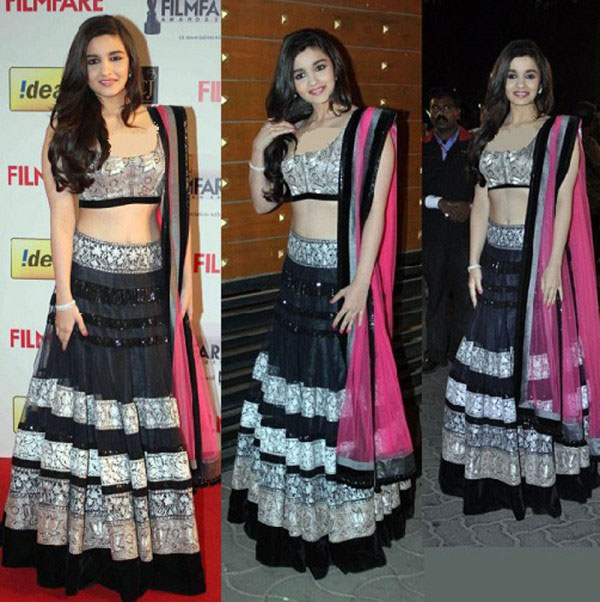 3. Her Sense of Humour
Yes, we all have enough idea about this quality of Alia Bhatt. But, one thing that makes boys go crazy about her is the way she flips this situation. Exactly, not only we, she also know a lot about her sense of humor. Thus, she takes things in a lighter manner and enjoys her sense of humour along with her fans.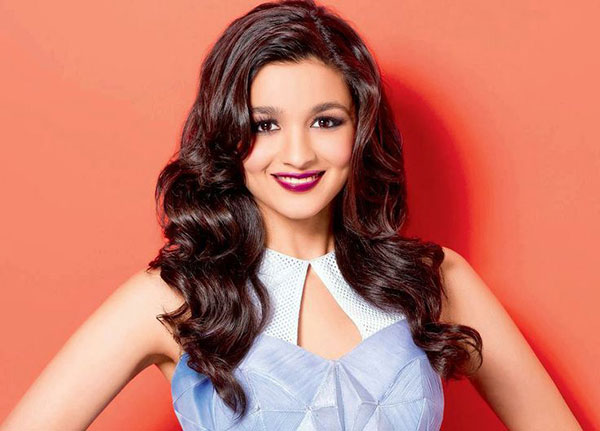 4. She is a Risk-Taker at a Young-Age
Alia, the daughter of ace filmmaker Mahesh Bhatt and the younger sister of Pooja Bhatt has set an example for all celebrity kids. Alia is yet to work in her home production film as she has proven her acting ability in movies produced by different banners. Yes, it takes a lot of courage to take such bold decision at a young age. This is why; Alia Bhatt has earned so much love and respect.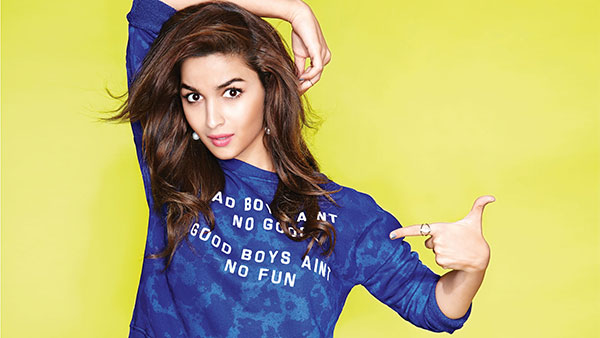 5. Alia Explore Her Acting Ability
The Bhatt-girl has come a long way since she made her debut in the year 2012. Yes, from the fashion-conscious girl in the Student of the Year, to Badrinath ki Dulhania. We have seen different shades of Alia in a short span. Thus, her versatility makes the boys fall madly in love with her. Her effortless acting skills bring life to the character. Thus, people forget that they are watching a movie. This is one of the reasons why Alia is the heartthrob of boys.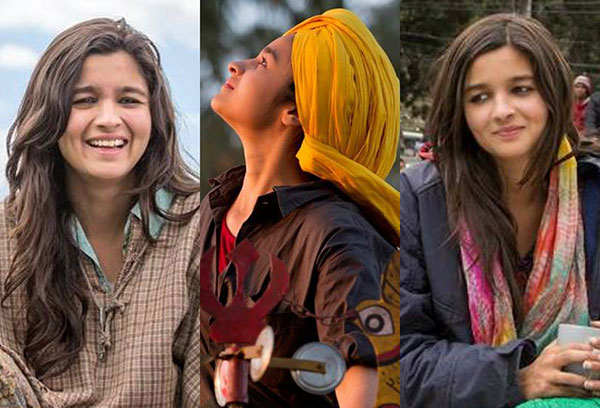 6. She is too Smart to Handle
Alia knows when she hits the knowledge bank. This is the time when she innocently flips the circumstances in her favor and convince people with her thoughts. The cleverness in her attitude does the trick. Alia Bhatt's smartness is the reason why she is the heartthrob of Boys.
7. Alia The Singer
Alia Bhatt the young superstar of a new generation is also the princess of voice. Her sweet and soft voice make boys fall for her. Yes, this awesome actress sang Sooha Saaha for her movie Highway that was released in the year 2014. This song was made Alia – the singer. The actress was praised for her singing talent and then singing has become the part of Alia's career. Alia then sang Samjhawafor her movie Humpty Sharma ki Dulhania. The boys already in love with Alia got another reason to love her. In fact, the praise for her singing talent encouraged her to keep it going. Thus, Alia once again hit the chords with the song, Ikk Kudi for her movie Udta Punjab. Her voice makes people go mad. This is one reason why Alia is the heartthrob of boys.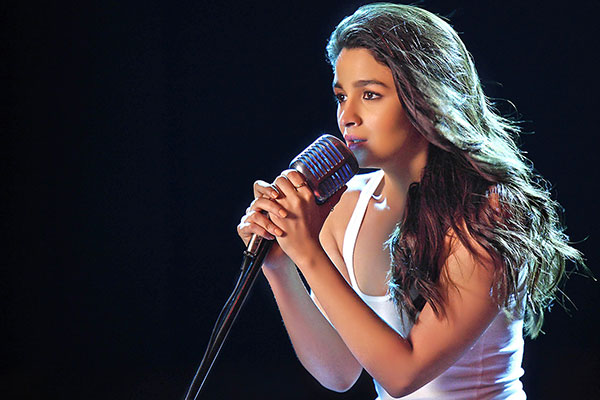 8. No Catfights
Alia Bhatt says what she feels. This is why Alia openly talks about her favorite actress Kareena Kapoor Khan. Also, this Pataka guddi of Bollywood share a friendly relationship with most of her co-actresses. This is clear from her gestures that she has shown even on the talk show Koffee with Karan. Alia never gets into a fight with any of her co-actors and that is why she has cordial relation with various actresses. This no-fighting attitude of her is what boys like the most.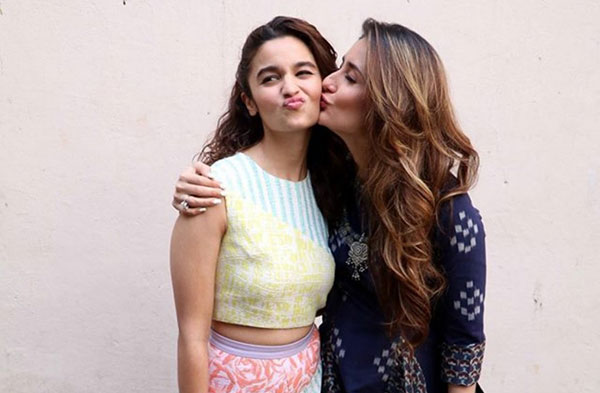 9. Make Use of Opportunity
Alia Bhatt has it all. Yes, this Shaandaar actress knows how to grow as a professional. Thus, she gives her best in both movies and ads. Alia turns on her acting ability whenever she is in front of the camera. This can be seen in her various endorsements. This is the reason why Alia is the heartthrob of Boys.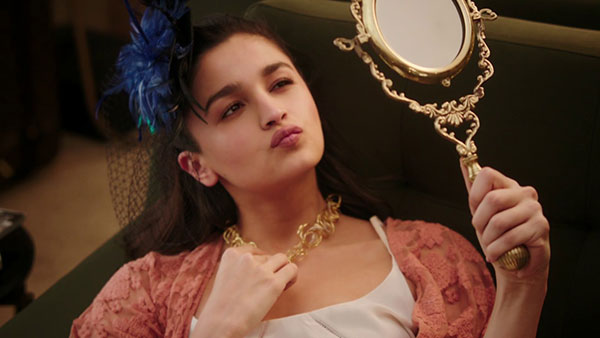 So, these are the reasons why Alia Bhatt is the heartthrob of Boys. Therefore, go watch her movies if you haven't and who knows she might replace your favorite actress. At the end, acting aka your work does the talking. Therefore, Alia's acting skills is what makes her the star.