Alia Bhatt, she is known from her first appearance in the student of the year. With her character as a student she was later seen in different characters but no one could forget her innocence, being favorite as the youngest actresses. Famous and simpleton memes have been created focusing on many situations. the memes have been a mode of cracking innovative jokes involving spawns of imaginations.
Meme based on the series of Koffee with Karan with the Bollywood actress in which Alia Bhatt faces an interview with Karan Johar.
Nothing much to do with him so take some selfies.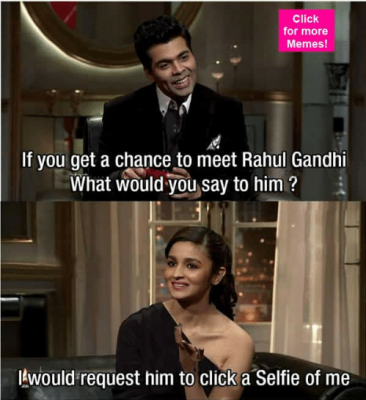 Alia Bhatt confirms having more followers on her Facebook account than her bank balance.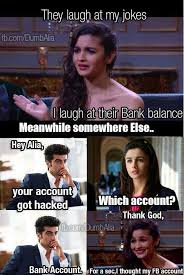 Few popular movies in which she has turned to explore her acting career with excellence have also expanded the hilarious memes. Raazi, Udta Punjab, and gully boy have been the best choice to create memes.
What can be your mood, if you are working for the whole day?  This meme finds it very hard at the end of the day to complete mostly those working on target basis jobs can relate themselves with this memes.
Which is the mood that you will be able to relate to?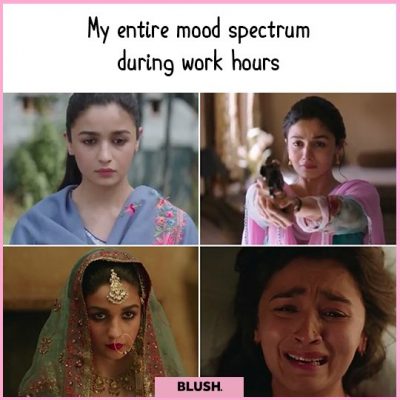 What does meme speak when the break up of Ranbir Kapoor and Alia Bhatt is on b-town? Meme from the Udta Punjab, it was another top movie that was consecutively hit in a row. She acted as a village girl who is unaware of the addictions, a mirage of the situation that was described in the movie.
Alia Bhatt is curious to know about the next girl to enter the life of her one of the best friends' life?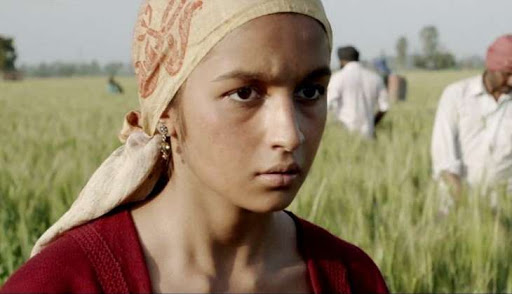 There is no doubt that Alia Bhatt has a large span of fans and followers. So, it will never be good news for them if they learn that her favorite actress is going to be tied in a knot.
It may be for her fans that she believes Ranbir Kapoor to be her best friend only.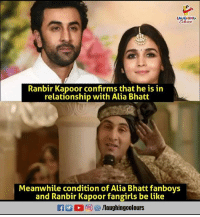 No, I am not as dumb as you are so she added some spice to make a better answer. You cannot expect always correct reply from her.
She isn't appearing in any exams or trying to crack the viva tests.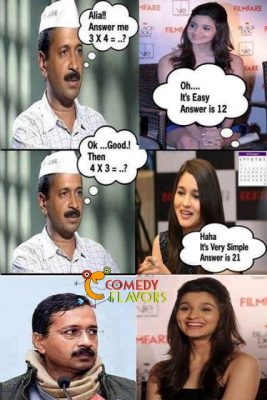 This gun in hand picture from Raazi describes the perfect mental condition of the workers who have to go to work after lockdown.
It is the situation when you have to go to the office even after the increase of COVID 19 widespread.
This is because you are putting my life in danger.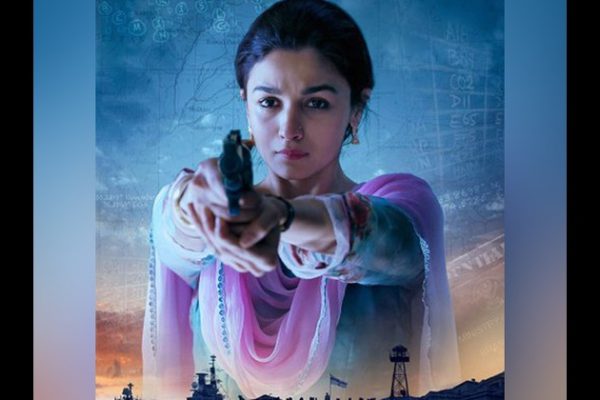 So, when somebody is always interested in peeping more into your life compared to there, someone who wants to find something better.
It is none of your business if it does works or not.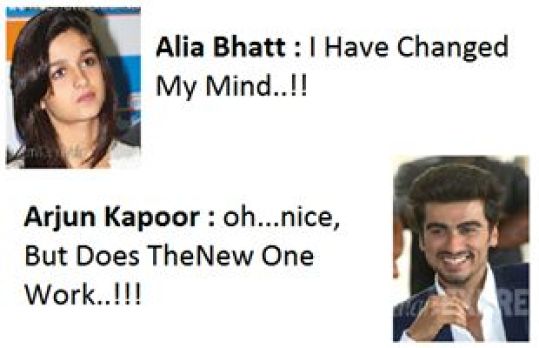 These silly memes from the top movies of Alia Bhatt prove about her popularity in the Bollywood industry, which is hardly sustained and introduced as an actress.