Law Degree in India – Discover the traditional profession of law in a different light. Read to find out if this profession is meant for you and explore the new multiple avenues that you can drive your career path in, after the law degree.
Wondering how you can adorn the black coat on yourself when no one in your family is a Lawyer?
The legal career has changed drastically today as law aspirants without belonging to a family of lawyers can opt for the course if they have the patience and the logical skills and can aim to make the court his/her workplace.
Even if finding loopholes in the system is your area of expertise, you may still need to know the law to confront what is wrong with the laws.
You also need to have ardent analytical skills and articulation if you want to master the legal world. Now-a-days, you have a variety of specialisations to choose from: civil or criminal law, patent laws and corporate laws.
If you want to be a legal professional or a litigator, you can go for the five years B.A. LLB course and can take up internships or work as a clerk under senior lawyers or in a private law firm to get a first-hand experience of knowing the working hours, the kind of work to be done and how lawyers are able to win their cases.
You can also choose pursuing a master's degree if you do not want to work directly once out of the professional law course. The national entrance exam for law, Combined Law Admission Test (CLAT) can be a good way to test your legal aptitude, logical skills and general awareness. A three-year course in law can also do the deal for you, if you have graduated in some other field or are working and want to add more qualifications to your resume.
A plethora of career opportunities await you after a law degree. If you clear the examination held by Public Service Commissions, you can aim to become a judge. Your experience can work in your favour if you are aspiring to become a Solicitor General, a Public Prosecutor or a Legal Advisor. Several other options can be considered if you want to pursue a career directly related to Law such as working as a Criminal Lawyer, a Civil Litigation Lawyer working on taxation and excise laws, a Document Drafting Lawyer, Legal Analyst/Advisor/Journalist. Working for self-practice, for the government or a private company or teaching law can also be other considerable options to learn more about the profession and adapting yourself to a lawyer's lifestyle.
However, if you find yourself on cross-roads wondering if you could have an alternative lifestyle while applying the knowledge you have gained in your law classes, you can as well apply for some unconventional career paths related to the legal field. Rerouting your career path while using the base of what you have learnt during LLB would also work best for you if you do not want to compete for similar jobs as your law graduate peers. Some of the non-traditional career routes after completing law can be:
Legal Careers and Business
While studying law, you will become familiar to careers as Paralegal Officers, Management Consultant or Project Managers. These may be some of the obvious career options you will come across as a law student.
Banking, Accounting and Finance
Your understanding of legal concepts can come in handy in the financial market and the banking world. As Chartered Accountant, Public Finance Accountant, Pension Scheme Manager, Commodities Broker, Financial Advisor/Manager, Investment Banker, Insurance Account Manager, Fund Manager or Tax Advisor/Officer, you can certainly hope to excel in your field.
Advertising, Marketing and Public Relations
You can be the Press Officers in a PR firm, work for sales and promotion jobs, do media buying or marketing and planning jobs that do not require you to have a very detailed and extensive knowledge of law.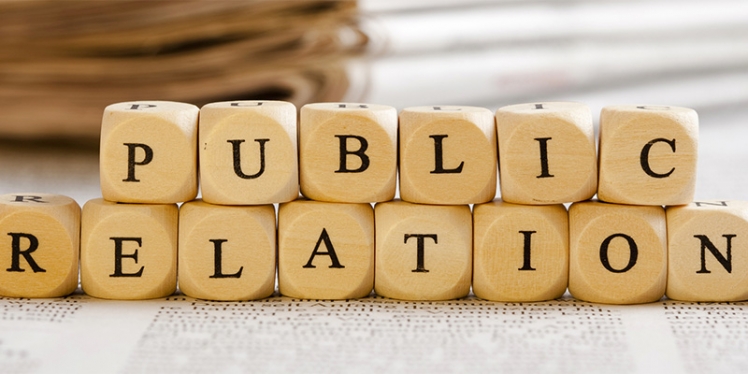 Public Sector and Politics
Civil service positions such as the Government Research Officer, Health and Safety Inspector, Public Affairs Consultant, Political Research Assistant and Trade Union Officer may lure you if you want to be involved in the political arena and help in building the foundation of society. If you think you are capable of influencing policy decisions about certain issues you strongly feel about, you can well be a Public Interest Advocate.
Academia
While you can teach law students in a professional university, you may also work as a Career Advisor/Counsellor to law students and suggest them ideas for their bright future. A law degree can always be a plus while applying for university teaching.
Media
It is always an add-on if you have a law degree and intend to work in the media industry. You can aspire to work for legal publishers and various industry publications as the Publishing Rights Manager or Editorial Assistant. You can take care of the fact that all the information provided by you in a media organization is legally correct even as you choose to be a Broadcast Journalist, Records Manager or a Production Assistant for television. You can opt to work with non-governmental organizations (NGOs) as well.
While there is paucity in the number of qualified lawyers in the country, talented lawyers are always welcome with India having one of the highest litigation rates. There are opportunities abroad as well with Indian law students working in UK with handsome pay packages.
Though most of the law colleges work on imparting practical knowledge to students graduating, being a witness to court proceedings can always be useful in your legal career or even if you plan to use it as a foundation to your career and not for the career itself.