Motivation theories are techniques; their utilities are to motivate employees to excel in any of a target or goal. To inspire and develop confidence in any person the theories play an essential role. There are many reasons that the need for motivation theories is gaining importance day by day.
To boost the morale that always helps in the development of the company. Increasing productivity and completing the target on time is the need of a company. The technicalities are ways to manage the business from minor to large scale.

Various Ways To Utilize the Motivation Theories
Many motivation theories that are applied to boost a business are possible. But depending on the kind of inspiration various theories are provided to the company employees. Some of the easy and common procedure not only gives the employees a happy mind but also increase the urge to improve their performances.
Recognition to the employees
For employees, it has been always great applause to receive recognition. It can be through honoring with the "employee of the year" or the "employee of the month". It gives the maximum boost to confidence after achieving the honor or recognition.
Who does not want an increment at the end of the year? Bonus ensures the employees work efficiently and dedicate themselves to the team and the company.
Intrinsic and Extrinsic Factors
Two of the main factors that make a difference in involving large teams to work with dedication and keep them happy are the Intrinsic and extrinsic motivational factors.
Bonus, family treat, office treat to their employees is some of the common and tactful ways to motivate them.
Extrinsic motivational factors include impressing the leaders or boss. It can help to achieve their requirement to get a promotion or any specific personal needs.
Both go on simultaneously, hand in hand. Employees use all the factors to improve their position and productive growth.
Private sectors seek various ways to keep their employees satisfied and motivated. For these two specific features, the office ambiances play an essential role. Workers should feel comfortable and worry-free to avoid the stress and faults in their work.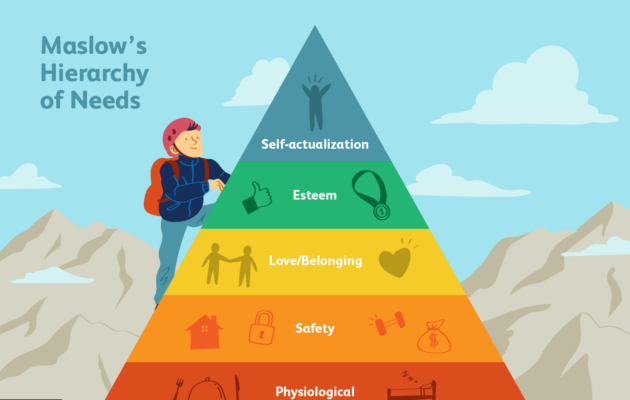 Technicalities that Meet the Maslow's Hierarchy
The requirements and the technicalities that help to sustain the different difficult situation is defined through Maslow's Hierarchy. The hierarchy describes the need in various ways. Some of the important points that are necessary to keep in mind to improve the methods of motivating employees.
Do not overlook the Self-esteem of employees
To ensure uniqueness and create the determination that builds confidence
Parties and engagements that help in socializing
Meeting their safety needs is mandatory
Keeping in mind employees' comfort and requirements.
Altogether there are techniques to work on the motivation theories. It enables to not only give the workers the best life. But the company also can have their employees for years, as experienced ones are the necessity to boost production and lead to the progress of the company.