Government Exam – Serving Nation and Society is the dream of every Nationalist, here comes the term Civil services which have a bunch of perks. It gives you an opportunity to directly contribute to nation building but getting into it, is not as easy as you are thinking.
You have to go through a very lengthy and tough exam process then only you'll get it.
It's important to know how to get through these and make your strategy in order to crack these exams.
I have thought to discuss the strategy and a few tips which can be helpful to anyone. Proper planning and strategy is must traits to clear the exams and score maximum marks.
This might be the biggest question for every newbie as, without guidance, you may fail the exam.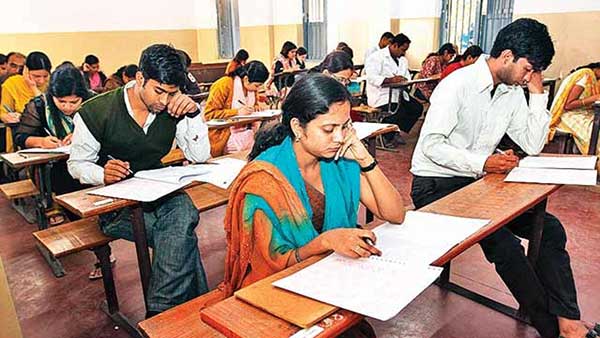 One should understand it from where to start, how to start and what to study. But, if you are not planning to do so I have made a plan and strategy that will definitely work.
First of all, you should be aware of the syllabus of Government Examination. Here I am sharing the syllabus of all Railways and Government Exam.
Maths: (Up to 10th class Level)
English.
Reasoning.
General Awareness /GK
Computer Knowledge.
You should have good command in these subjects up to 10th class syllabus.
Step by step read books for Government Exam :
This step is vital to understand what is a need for what exams you are preparing. Actually, from my experience, one does not need too many books or separate
Cover syllabus and each and every topic. Clear your concepts and practice example questions.
Now, buy practice books and practice mock test, join test series and evaluate your preparation.
Revise the syllabus before 1 month of the exam and Mark the tough questions and write down new and different tricks while preparing so that you can go through them before the exam.
Prepare GK and Computer section of Banking exam before 1 month, if you are planning to use Panorama Yearbook for GA section.
Focus on one but Appear in all:
I will say, Focus on one and Appear in All as this approach helps you build up strategy and figure out where are you lacking and where you need improvement. Also, gives you the answer- Are you ready for the important test for which you are preparing?.
Time management and Daily Routine:
Time Management of your study plan is very important. Time management strategy is also required in taking exams and which section should be given how much time slot. These things are important to prepare for the exams and crack it with the better score.
– These things start when you understand the paper pattern and syllabus. Now, you can decide which one is strong zone and weak zone according to your ability. Then, make a plan which helps you in covering the syllabus before 1 month of the exam or you can repeat it 2-3 times as Revision is also important.
Few points have collected and which may help you to make your plan:
Study daily at least 6-8 hours, if starting from the scratch and not doing any other work. If working, devote 2-3 hours daily with half an hour on each section.
Make a Study plan that will finish your syllabus before 1 month of the exam.
Figure out your weak and strong sections or topics and work on that.
Figure out which sections require how much time slot in the exam from the total time of 120 minutes.
All questions in the exam are not possible to attempt. Hence, need to know how much questions you are doing in 120 minutes of each section and not wasting time on one section and leaving the other.
Practice and Revision is a must. Buy practice books, Mock test, previous years, online practice series for bank exams to perform better in the exams.
Before the exam:
If you are reaching near your Government Exam date, you need to revise every topic and again read and practice the weak zone to counter it. Now, you no need to practice more and more new questions or read questions. You have to do is just read the concepts again and practice the Marked questions and Tricks so that you are aware of tough questions.
Note-Stay tuned with this exams series, We'll continue Post study tricks/tips related to Government exams.UPSC will be discussed soon.