Doppelgangers Of Virat Kohli – How many doppelgangers do Virat Kohli has? Like, seriously, HOW MANY MORE are going to come now? Recently, Virat Kohli's doppelganger was spotted in Karachi, and like always, the internet couldn't handle it.
What was more surprising that THIS recently spotted Doppelganger made people believe that "Wait a minute, is that Virat Kohli in real doing a part time job". Hehe! There were many memes made on him bdw.
NDTV reported that this guy name "Mustafa Sohail" was seen at a Pizza outlet in Shaheed-e-Millat, Karachi. You must've certainly watched the video, as it went viral with more than 3, 00, 000 views and over 2, 000 shares.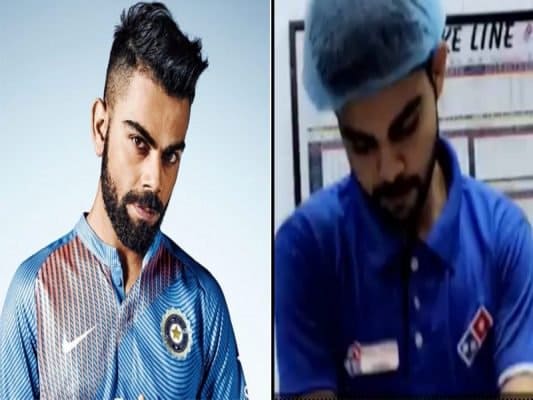 This video was shared by a page called "Just Pakistani Things", and that's how everything i.e. "Virat spotted in Pakistan" started.
Let me tell you, that this guy is not the only lookalike of Virat Kohli. Earlier, there were Faces who became popular because "Yes, they're Virat Kohli's doppelganger". As of now, there are only 3 lookalikes of Virat Kohli.
But, you never know, some more might get added to the list.
Guess what? Till now, we have 2 more doppelganger of Virat Kohli listed below. Are you excited? You must've come across them, but in case you missed it, then you'll certainly have a good time.
Amit Mishra –
In 2016, a guy name Amit Mishra was popular because his face and body structure looks similar to Virat Kohli. Amit Mishra is pursuing B. Tech from GLA University Mathura, and his dream is to meet Virat one day.
You know what's more interesting? Well, his buddies call him "Amit Virat Kohli". Isn't that surprising?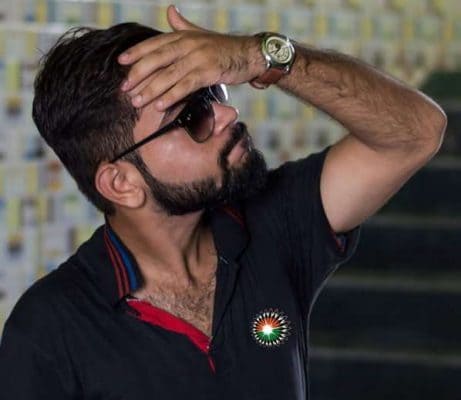 Prince –
This guy was surely having a good time during the match. Even Virat Kohli was surprised to see someone who looks like him sitting in the crowded stadium and clicking pictures with his FANS. This guy name Prince, completely bears an uncanny resemblance to Virat Kohli. Not only that much, he was sported wearing sunglasses similar to Virat, and his beard was exactly like the real cricketer.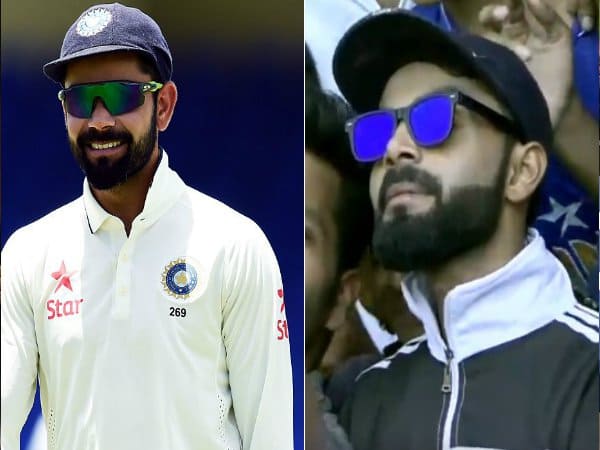 Doppelgangers Of Virat Kohli  – It seems, you'll get to see many more Virat Kohli lookalikes in the FUTURE. Do you have any other name to add on this list? Leave a comment below.