We bring you the eight most common questions asked in any job interview that you might relate to but always find yourself flinching at!
Well, if you thought school and college exams are your worst enemies, think about the job interview!
Your first interview just after you graduated or completed your Master's degree can be irksome, even if you might know the usual questions that are asked. You might brim with confidence at first, thinking they are pretty easy to handle, but when you think of how to answer them correctly, it can be quite irksome.
Why? Because it is always difficult to judge how much information to give, what should you mention first, if or not to say what comes abruptly to your mind!
Unfortunately, your hatred for these questions that are asked to test your wit and eloquence apart from your confidence cannot save you and you will have to face the battleground no matter what! Your dream job might just be an interview away only if you are prepared to answer some scathing, unsettling questions and are able to show how worthy you are as a candidate for the job.
We bring you the eight most common questions asked in any job interview that you might relate to but always find yourself flinching at!
Name two of your Strengths and what is your biggest Weakness?
What Not to Say: When asked such a question, do not name strengths that are nowhere related to your profession or field of interest. Also, avoid mentioning instances when you have been able to do good just because someone else was not there in your place for the same task.
Everybody has some or the other weakness. Nobody is perfect. So, if you just try to ward off the question by saying that you don't have any weakness in you, that might just be a little over the top. Never mention that you lack confidence even if you might be a little shy, soft-natured or nervous. Also, saying that you are short-tempered is a big no-no.
How To Answer Correctly: You can say that you are proactive and have a good team spirit, although you can work individually too. Always give specific work-related or education-related examples when you worked on a project with a group in your History class or participated in a debate by taking the initiative of giving your name for participation.
It is a tricky question to answer your weaknesses to the interviewer but do not go on a self-critical mode here. Instead, portray how aware you are about things that do not work for you. Also, do not forget to mention how you have overcome some weaknesses and how you are willing to address your biggest weakness and what steps you have already taken in that regard.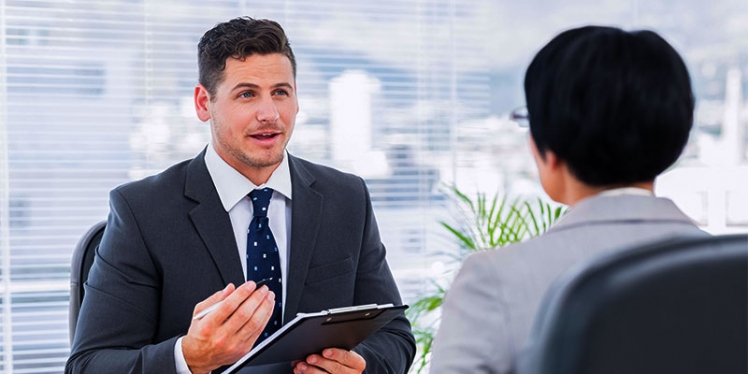 Why Should We Hire You or What makes you come here?
What Not To Say: If you say that you do not have much experience and are only there for gaining more exposure in the field or for money, the recruiter would never look at your resume twice. Make it a rule not to say anything negative about your previous job experiences, work environment or colleagues or maybe that this could be the best choice as a fresher.
Also, do not sound desperate or shallow by saying that you can work on anything and everything or that you have good skills for the job. Other candidates also might have portrayed similar skills in their resume so beware!
How To Answer Correctly: You can however say that you like this company for its result-oriented methods or something along these lines. Research the company, its objectives, goals, mission, aims, culture, infrastructure and people before applying for the job, whether you are a fresher or an experienced candidate. You can also find out if their agendas, work goals, methods and work style, aims and work ethics, etc. sync with those of yours and say that in the interview when you are asked this question. Do not forget to mention what you have achieved and what all you are good at. Your skills are best used when they are applicable at the right time and place. You will have to know about yourself enough to prove yourself better than the other candidates.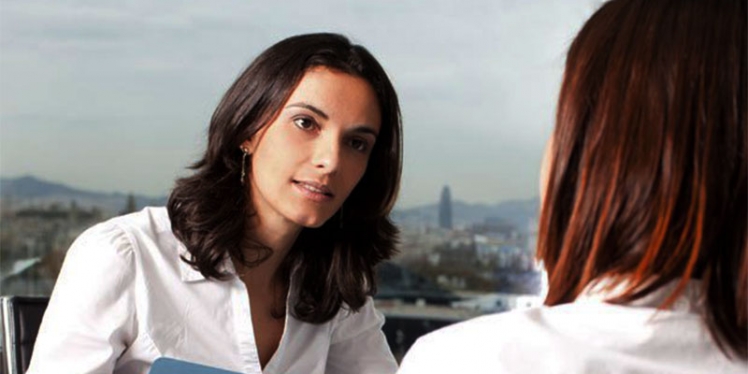 Who do you consider to be your role model?
What Not To Say: If you say you learn things from people as and when you meet them or you do not have any specific person whom you consider your role model, it might just be a turndown.
How to Answer Correctly: You must name a person who is your parent, a friend, a celebrity, an entrepreneur or a novel character even! Also, do not forget to reason out why that person or character is the one you look up to. Is it someone's personality, principles and ideals, belief in himself/herself or any other attribute that you hold him/her so close and dear to yourself?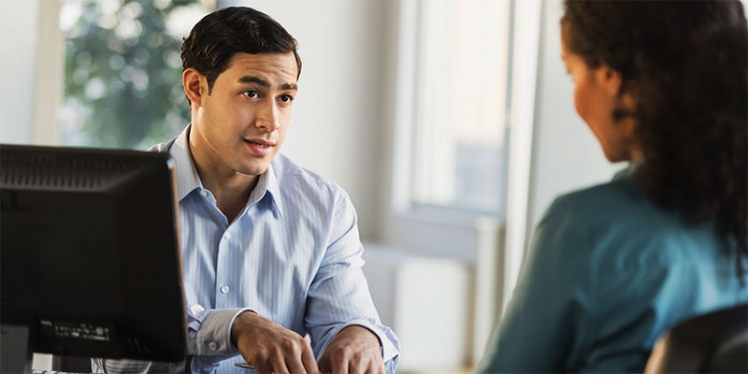 Can You Handle Failures?
What Not to Say: You must never say that you are scared to fail or failure disheartens or disappoints you. Also, do not mention about how you were scared to fail in school exams or when you did, how you cried on pillows!
How To Answer Correctly: You must confidently say that you can accept failures and rejections and take them as challenges. You can give an example or two regarding how you faired at some professional projects that seemed to go for a toss but you somehow turned it into a success!
Why did you leave your last job?
What Not to Say: You should not use negative words or attributes for your previous employer or colleague or the company itself. Neither do you need to mention the not-so-required details here nor do you need to evade the answer with weird gestures and blathering.
How To Answer Correctly: You should always give genuine reasons on why you left your previous job and what you have learnt from the experience that you can use in your future encounters. Also portraying that you are still in good terms with your previous employer and company can work in favour for you.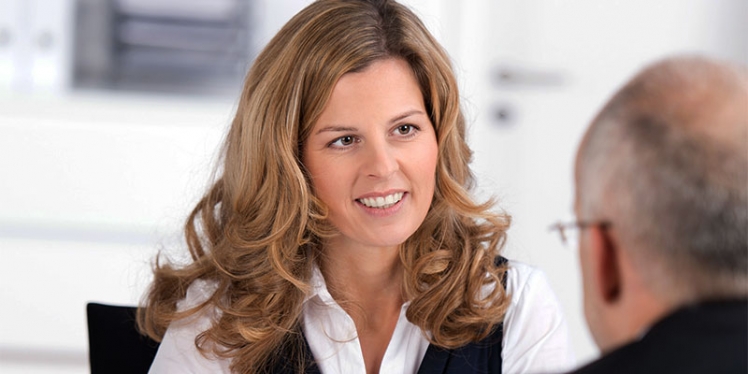 Tell me what you know about our company as of now
What not to say: Never mention the attrition rate or the fall in the sensex or the failed projects of the company to boast of your knowledge about the organization. Do not ever give them the impression that you have not researched or know nothing about the company you have applied for a job to; this will lead them to believe that you are here for a job and not to work with this company. Period.
How To Answer Correctly: Always mention the company's contributions to the industry and the various awards and achievements it has gained in the past.
Where do you see yourself five years down the line?
What not to say: you may have visions of grandeur and luxury to buy a well-furnished seaside bungalow in the heart of the country or go for a world tour or gain accolades and laurels worldwide but these are not what the recruiter yearns to know.
How to Answer Correctly: You must say that you see yourself working in so-and-so position for instance, the chief editor or manager in a reputed company. You must believe in evolving, growing and developing as a person and as a professional.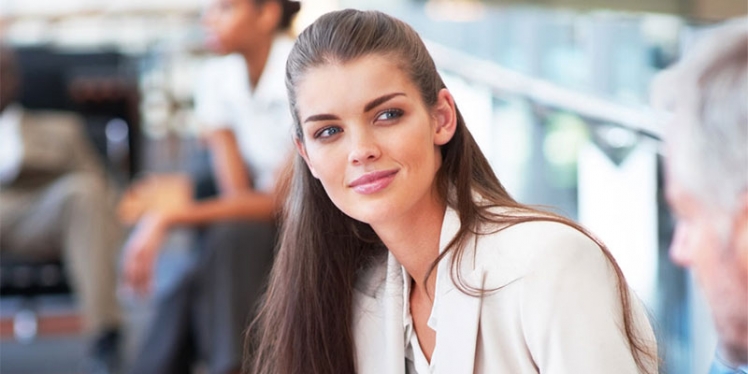 How would you describe yourself?
What not to say: You must not say how easy-going, chirpy, bubbly personality you are and that you are ambitious for your goals.
How to Answer Correctly: Mention about your schooling, college education and your work profile so far. You might have to summarise your resume, but that's OK as long as you get the job right? Also, you can mention what kind of a workplace you want to work in and what type of opportunities and assignments you are looking forward to.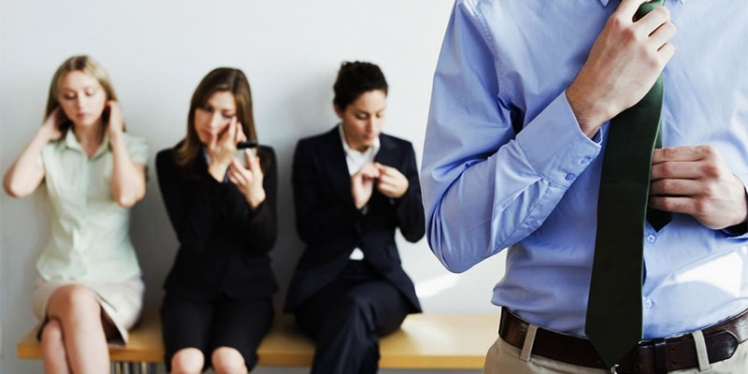 I know interviews can be frustrating especially when you have to be spontaneous enough to mention your favourite book or movie or just a random general affairs or mathematical/logical question. But keeping your cool and answering with a passionate zest will certainly win you that dream job.
And how can we forget, when the going gets tough, the tough gets going! All the best! Do tell us how you answered some of these questions!