How to celebrate children's day in India – When children belonging to the creamy layer of the country celebrate Children's day, more than half of the children's population, have no clue that we have a Children's Day as well.
Rough, unpainted walls, scratched plastic furniture around the place, half cemented ceiling, a filthy faced boy wearing a dirty dress asked, kitna chai (How many cups of tea)?
I was lost in my own world.
It took me more than a few minutes to realize that I was supposed to tell him how many cups and that he was the one who was supposed to serve and clean.
He asked again, Didi, jaldi batao kitna chahiye, mujhe nikalna hai jaldi (Tell me quickly how many cups of tea do you want, I have to leave early).
I gestured to four, and took a seat on a shabby looking, plastic chair.
He hurriedly made tea, poured it in shabby looking glasses, and offered it to me and others.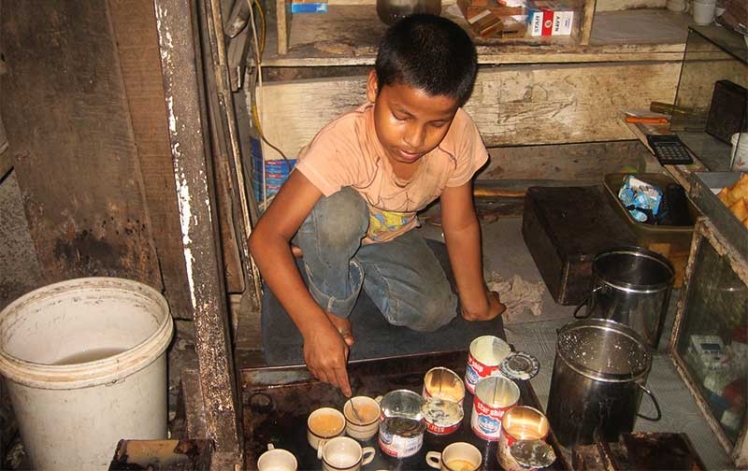 I couldn't help notice how innocent he was, when he was standing in front of me. He would be around twelve years old, had shabby-brown hair, and wore an oversized blue shirt, and had a running nose (Of' course you know how did I know that). I couldn't help asking him where did he have to go in such a hurry.
He replied with a smile, Udhar school mein daily ek gaana gaate hain. Mujhe achcha lagta hai, isliye main bhi bahar se paractice(practice) karta hoon (They sing a song in that school daily. I like it, so I stand outside and practice with them).
I looked down, taking small sips of tea and gave him the total amount, so that he could leave.
After independence from colonial rule, a number of laws and constitutional protection amendments have been passed on child labour in India. The Constitution of India in the Fundamental Rights and the Directive of State Policy prohibits child labour below the age of 14 years in any factory, mine, castle, or any other hazardous employment. A constitution protection amendment also envisioned that Indian government shall provide infrastructure and resources for free and compulsory education to all children belonging to the age group of six to fourteen years.
67 years of independence, and we still see so many Chotu-s working at a dhaba, coal mines or in any other hazardous or non-hazardous environment.
According to a report by UNICEF, the drop-out rates in school is more because of the unavailability of basic necessities like clothes and shelter to such children, than because of any other socially-cited reason.
Educating girls tends to be a lower priority across the country, no matter how much development the country has seen through the years.
A recent report on Hunger and Malnutrition shows that one in three malnourished child in the world is Indian. A renowned fireworks company in South India is reported to employ around 50% of the children from slums, in its factory.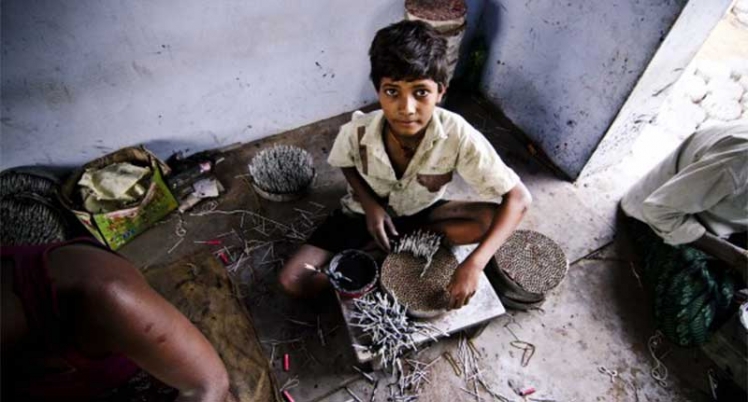 When asked, why don't they go to schools and if they would like to study, their answer was- I want to help my parents as much as I can. We have so many people in the family, and my parents go to work every day. If I can also work, why should I sit back and wait for them to bring us money and rice.
When the creamy layer (10% of the total children population) of the country celebrates Children's day, more than half of the children's population, have no clue that we have a Children's Day as well. While we appreciate the government's effort to reduce child labour and introduce many education-awareness programs, don't you think that at a personal level you ought to do something about it as well?
How do you plan to celebrate Children's Day in the forthcoming years?