In every student's life, your 10th class is always one memorable year.
Everyone agrees that it is one hell of an emotional roller coaster with everyone in your family joining in on the "joyride".
Everyone is staying up till wee hours of the night helping you study or preparing of memory boosting delicacies (Whatever the hell that is).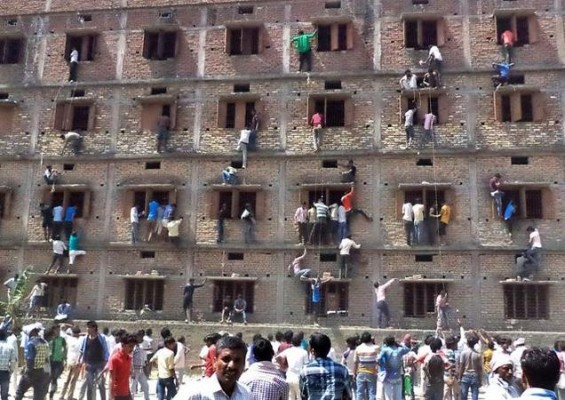 These efforts have reached new heights in Bihar both literally and figuratively. Parents and well-wishers of students appearing for these exams have been seen scaling walls as high as 3 stories to help their children cheat.
You heard it right Cheat.
With chits and everything.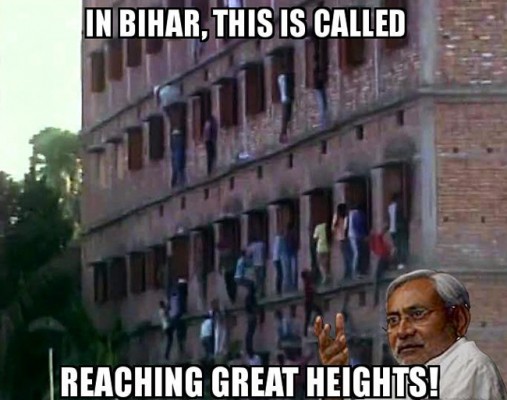 How did they even come up with a plan like that?
Did the kids go up to their Mums, like "Ma will you climb a building to help me cheat on the exam?"
You know what my mum would do? Whoop my ass with her Chhapal and ask me to quit studying entirely. Even if they do pass in these exams what will these kids do next? Oh wait. I know open an institute where they will train parents to scale walls and help other kids cheat. And when it isn't exam season they could be extras in the next installment of the Spiderman films.
Hell, maybe soon we will even have a Desi Spiderman.
To see the official new report of this harrowing incident click on the video below: