Hill Station Munnar – Kerala is definitely not one of the places where snowfall occurs, but Munnar stands out from other cities for the chilly bites of winter. In this month of February when most Indian cities are slowly soaking up the humidity, Munnar is still running on zero degrees. The mention of zero degrees sparks a mental visage of snow-capped mountains and fog smeared hilly pathways, but Munnar is something different. It subtracts the snow but if one is willing to enjoy winter in its wildest form, he can visit Munnar.
No wonder, it is one among the highly coveted tourist destinations of India. Also, the demand soars up during the winter season.
The sub-zero temperature of hill station Munnar is extensively enjoyable during all December and January which captivates hordes of domestic and International tourists across the year.
The chill in the hill station Munnar commences from the first week of November when you already start to feel the nip in the air and it dissolves by the second week of January.
However, in the middle period, one goes through the topsy-turvy experiences Kerala winter inundates you with.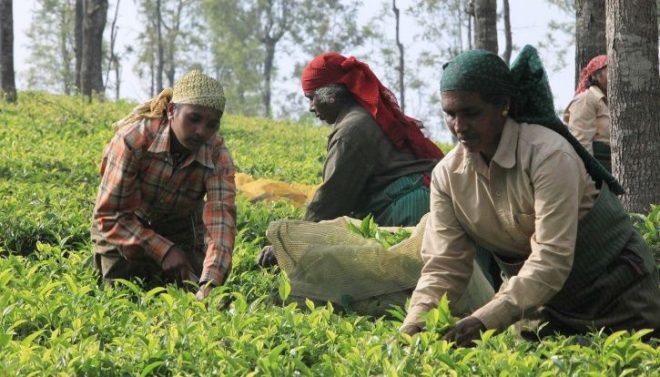 Blame it on the climate change, the intensity of snowfall have reduced in the past few years but the temperature still goes downhill below zero degrees even if in the middle of February in Munnar.
According to the locals, it is the first time after quite a few years Munnar is experiencing this biting cold that results from the temperature hitting below zero degrees. This must frost is rare during February in Munnar which is drawing more attention from the tourists all over the world. The late snow is the main magnet to some significant tourist footfalls in the place whatsoever.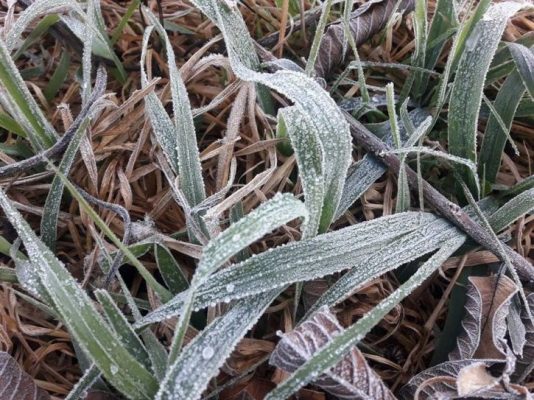 However luring it may seem, this frost is not suitable for agriculture which Kerala's economy depends on. This may just lead the farmers to starvation, if seen from the other angle. Tea cultivation, for which Munnar is hugely sought after, is getting jeopardized from this climate also.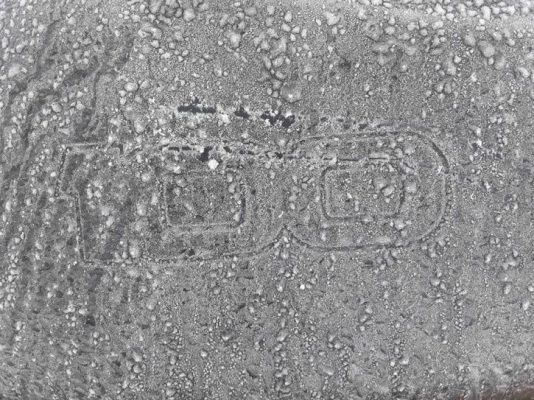 Tea leaves are becoming bendy due to heavy frost and the. Kannan Devan hills which are known to produce most tea leaves, are being heavily affected by this snowfall. Munnar will be able to tide over the adversities once the Sun comes out and the farmers are beholden to that day only.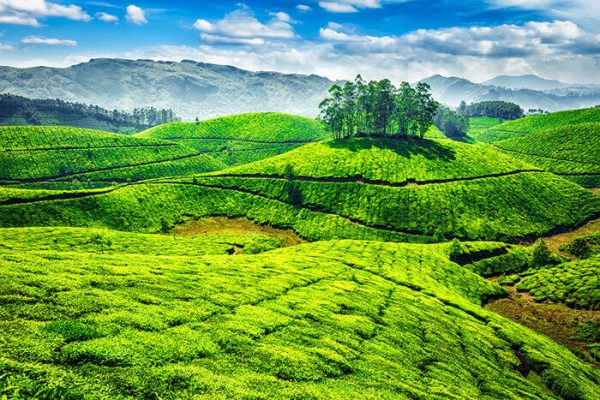 Figuratively, approximately 24 lakh tea leaves have been damaged so far. An official was quoted as saying this.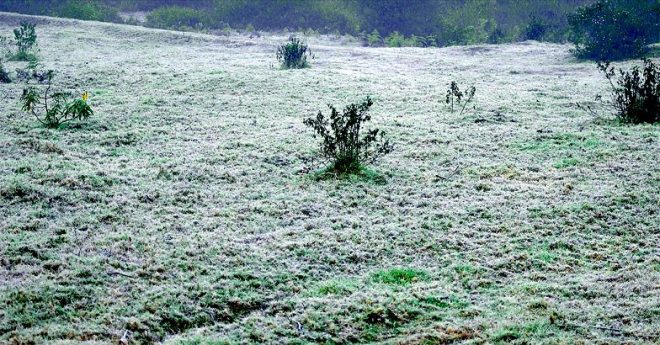 Munnar is located in Idukki district, at an altitude of 1,600 metres above sea level which is a highly coveted destination for honeymoons.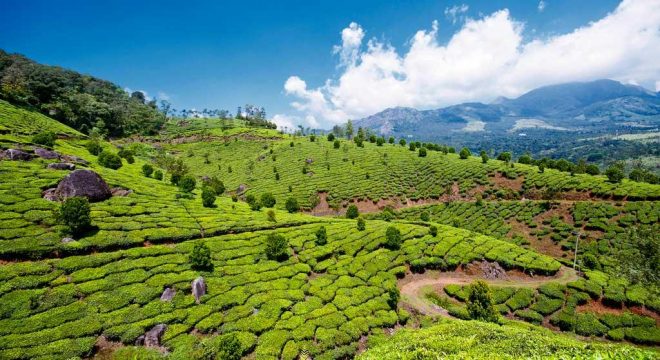 This is the Hill Station Munnar – Munnar was primarily discovered by British as they could spend summer there when humidity went unbearable in other cities of India. Munnar means 'Three Rivers', famous for its greenery, tea gardens and waterfalls.