Cosplay is short term of costume play which is having a huge moment in India now.
It takes serious hardwork to become a cosplayer as you have to pretend as someone else, precisely represent a specifically famous character hence have to wear the likely make-up. It can also be called role play where cosplayers pledge to create a subculture. Any character that is open to dramatic interpretation can be a subject to cosplay.
Here we are hinting at characters from any which genre, such as anime, cartoons, comic books, live action films or video games that had a draw with the audience lately. A gentle information here, people take up cosplay as a hobby, not an occupation. Sometimes they soar, sometimes they sink but equal amount of efforts are put to play every subject chosen.
It is really enthralling to see your favourite cartoon or anime characters translated into reality and strutting about before you. They are a treat to watch.
Painstaking as it is, cosplayers undergo some tedious time-consuming make-up sessions to come up as the spitting image of those seen on the screen or books and these below mentioned cosplayers, we guess have no rivals in this bargain:
The girl who played Margaery Tyrell from Game of Thrones:
Got goosebumps looking at the picture? We got too. This uncomfortably similar look of Xenia Shelkovskaya with Margaery Tyrell really left us impressed in every atom.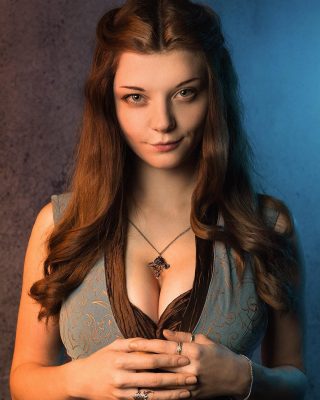 The girl who played Arya Stark from Game of Thrones:
Even Maisie Williams will rub her eyes and see again if there is a mirror in front of her. Can make-up create such uncanny similarity? Well, proof is before your eyes. This cosplayer's name is Stefany Lauren.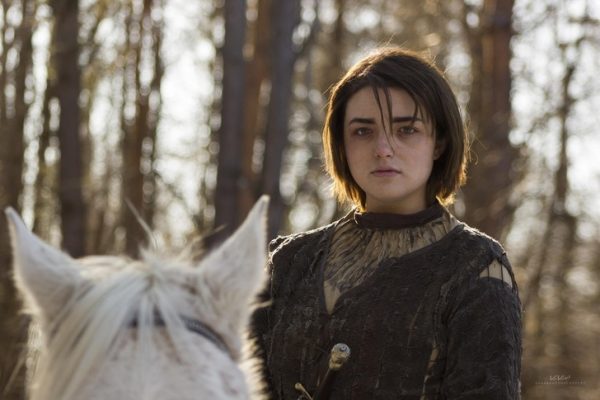 The girl who dressed as Wonder Woman:
This cosplayer's name is Brigitte Goudz and here she is seen dressed as Wonder Woman played on the screen by by Gal Godot.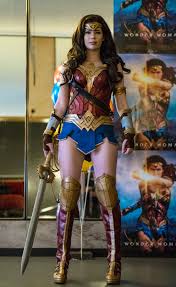 This charming lady posed as Betty Poop:
This cosplayer's name is Vanessa Adularia and here you can see her posing as the famous American cartoon character Betty Poop in the picture.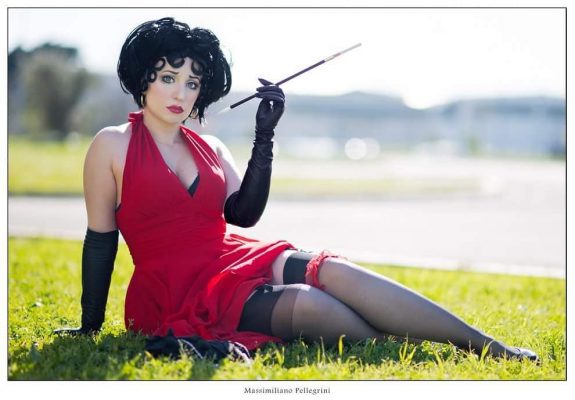 The girl who dressed as Jessica Rabbit:
This cosplayer named Olivia Mears dressed as Jessica Rabbit and completely fared it.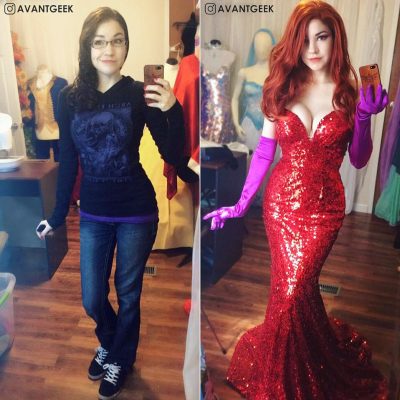 The girl who dressed as Black Widow:
OMG! Is that Scarlett Johansson cosplaying herself? Wait, that's cosplayer Helen Stifler posing as Black Widow. Jaw dropping.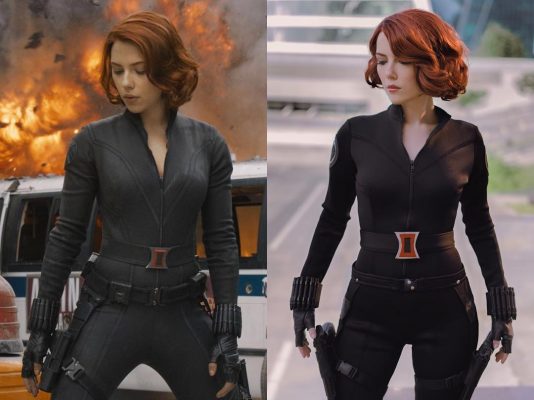 The girl who dressed as Velma:
Remember Velma? The character from Scooby-Doo who always used to lose her glasses? Well, this cosplayer called Jennifer Van Damsel is playing Velma and so accurately at that.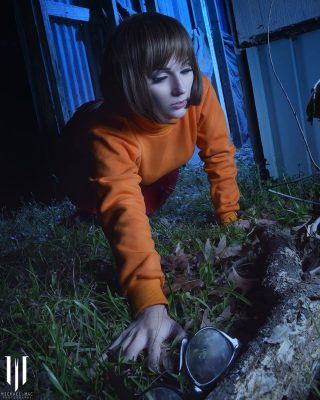 The Brazilian model who dressed as Hayley Smith from American Dad:
Fernanda Galvão, a Brazilian model here is seen dressed as Hayley Smith from American Dad and she looks just so cute.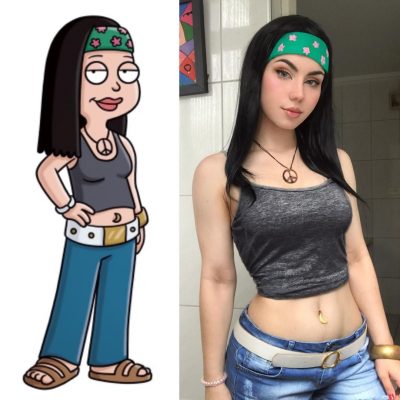 The girl who dressed as Snow White:
This cosplayer called Sarah Ingle is dressed as Snow White. We hope turning herself into a Disney Character was real fun.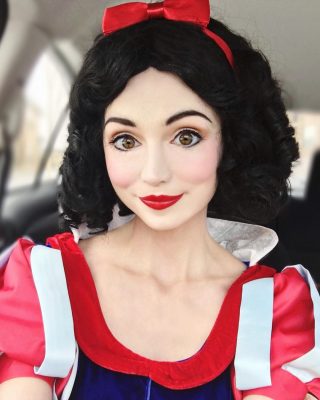 They look so dreamy and unreal. Probably that keeps them unrivaled.