We all have that one saying going around the world, that the universe has its unique ways of playing their cards out in our paths, amidst all kinds of surprising encounters, we have the most common one to be that of an existence of our doppelganger!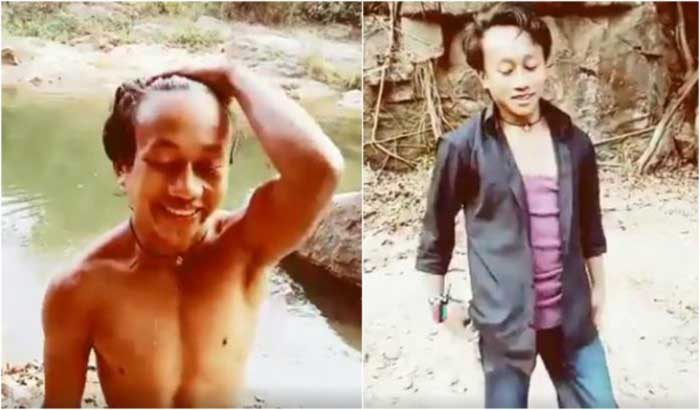 Tiger Shroff Career in danger –
Yes, with the whole gene pool being as short and restricted as it is, scientifically, there's bound to be some very similar characteristics or facial features of you and, that of someone else! It's not that of an extreme concern until and unless, your a celebrity!
Being a celebrity and then having an encounter with your doppelganger is very much interesting!  
Recently joining in this bandwagon is our very own flexible and top dancer-actor, Tiger Shroff. Earlier we shared the story of Ranveer Singh's lookalike in Pakistan, Hammad. He became an overnight star and it's all thanks to social media. Now the next actor's whose replica is found is one of the most favorite of internet. Tiger Shroff will surely become awe-struck after finding out this very discovery of the internet.  
Recently a video went viral of this particular doppelganger, who is the very shadow of the celebrity actor, so much so that it will definitely give you the chills, the video, uploaded by Modification Dharan features this 'local Tiger Shroff', definitely a must-watch! 
Video link – Tiger Shroff Career in danger
We can go all wow over this local celebrity who has taken everyone by surprise, not to mention he is just as talented as the real celeb Tiger Shroff, but what we would like to know is, what exactly must he be thinking about this local superstar!  
Tiger Shroff career – It is surely a very distinctive effort put in by the internet, it shows just how far and wide-spread our networking is throughout the world!