Between Priyanka Chopra and Kangna Ranaut, who do you think will grab more eyeballs in 'Krrish 3'?
The last time Priyanka Chopra and Kangna Ranaut shared screen space in the hit movie 'Fashion', there were fireworks. Both the headstrong actresses were said to have had major issues with each other. We are hearing similar stories from the sets of 'Krrish 3' as well. As the two are getting ready to promote their Diwali release, we do a face-off between the two. Whose side are you on? Read on!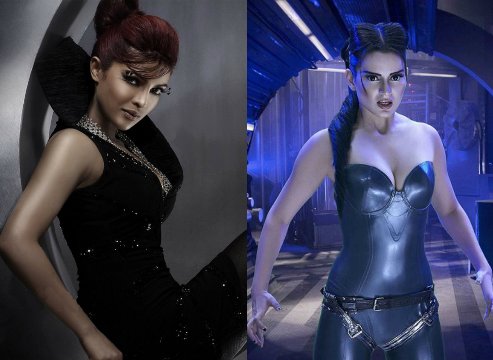 Image:
While Priyanka Chopra has a more mellow image of the hero's arm candy in 'Krrish 3', Kangna plays a mutant whose role is supposed to be thrilling and truly exciting. We are suckers for bad girls and looks like Kangna will win this round hands down. You agree?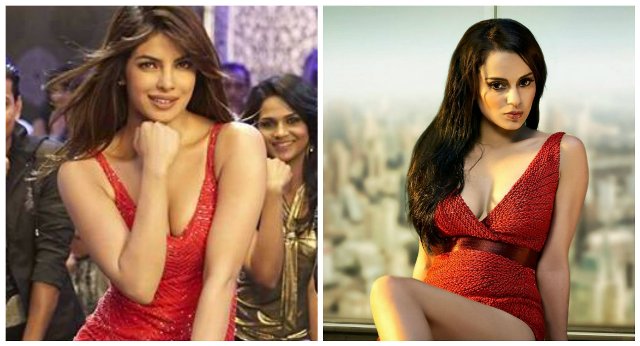 Projection:
Decked up in sexy minis, bodycons and parlor-treated hair, PeeCee is your everyday Bollywood heroine…kind of yawn-inducing. Kangs, on the other hand, looks smoking hot in a silver body suit that shows off her brand new assets in their full glory. Her sidebraid and Star Trek-esque make-up is bound to excite a lot of us.
Chemistry with Krrish:
Piggy Chops sure has the advantage here as she has already starred with Hrithik 'Krrish' Roshan in the prequel 'Krrish', so we know what kind of a chemistry the good looking duo share. But fresh pairings are always looked forward to…although Kangna and Hrithik don't really look that great in the romantic ballad 'Dil Tu Hi Bata', we are hoping that it gets better in the movie.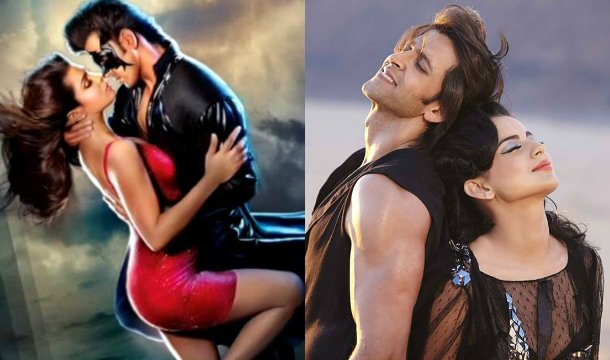 Stunts:
Ranaut has trained extensively to play the role of a supervillain and she has many dareing stunts. Admit it, every guy loves to watch women in action…there's something sexy about the whole proceeding. PeeCee doesn't really have any stunts. Hmmm…Kangana wins this one too.
Zing element: The good girl never really has the zing element as all she does is get the guy in the end. But the bad girl can play with a riot of emotions and add as many zing elements and layers to her character as she pleases.