A Sooraj Barjatiya films wallow in the templates of Indian joint family that eats together and laughs together.
There are people, arrested by the manipulative assertion of family values, watched Barjatiya films with rapt attention, crying and laughing periodically. His films tickled the sympathetic chord in all of us and rang true with our gooey Indian sentiment all right.
But, this one begs a question, are these sentiments and family set-ups beyond reproach? Aren't these highly patriarchal and biased? What is the use of emotionally weaken a whole community by devious means through the mode of cinema?  Here are a few things that Sooraj Barjatiya films should have cut us a slack from.
Sooraj Barjatiya films
1 – It was always portrayed in a manner as if all families are Hindu and the 'good Indian values' only stem from Hindu families. The only Muslim character was Anwar Bhaijaan in Hum SaathSaath Hai who was a straightjacketing mess of Muslim culture, mouthing Urdu words and donning topis. We missed the beard without moustache, though.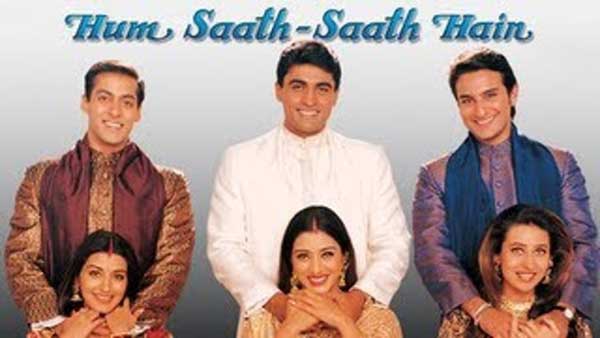 2 – They cocked a snook at healthy gender equations pretty brazenly. They sold the idea that a girl and a boy can't be harmless friends and love, eventually sex will take over. Remember the dialogue from Maine PyaarKiya, 'EkLadkaLadkiKabhiDostNahi Ban Sakte'.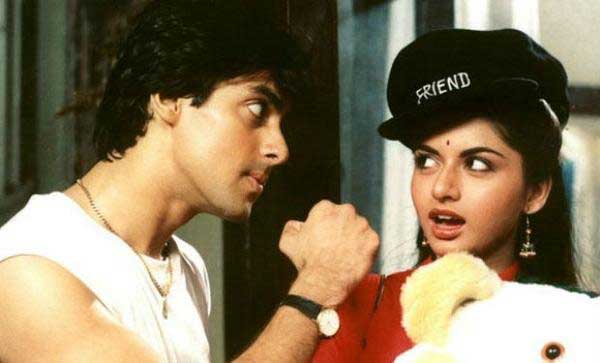 3 – Barjatiyas bred patriarchs for ages. The stereotypical Babuji and his sexist browbeating was rather celebrated. He has only one life goal, to marry off his children, especially girls, and oh yes, did I say, a girl's life goal was only to get married, never mind if she holds a Doctor's degree, remember SonaliBendre whining over marriage in Hum SaathSaath Hai?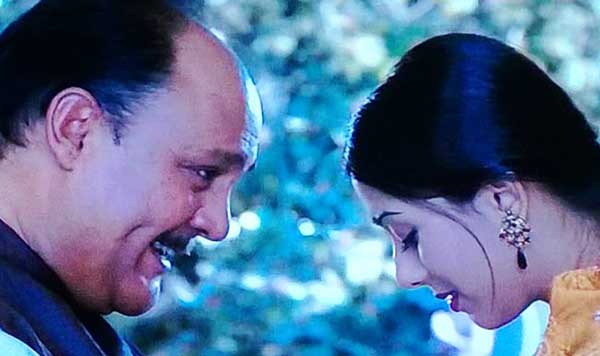 4 – In the same line as Babuji, husband is boss too. Once married, who gives a heck to the wife's consent into sex, or simply letting him to undress her. Remember the dialogue from Vivaah? 'MujheHaqHai' ?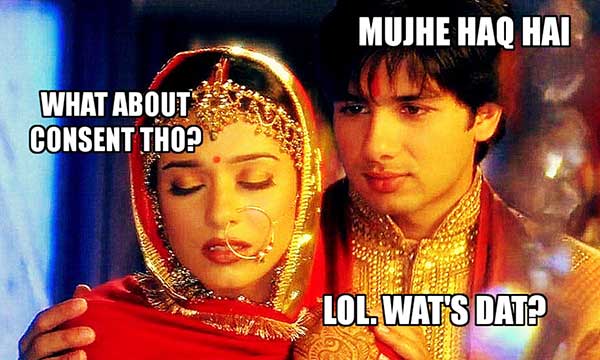 5 – Now last but not the least, the idea of perfect marriage material men is that he keeps smoking and drinking at arm's length and his name is, of course Prem!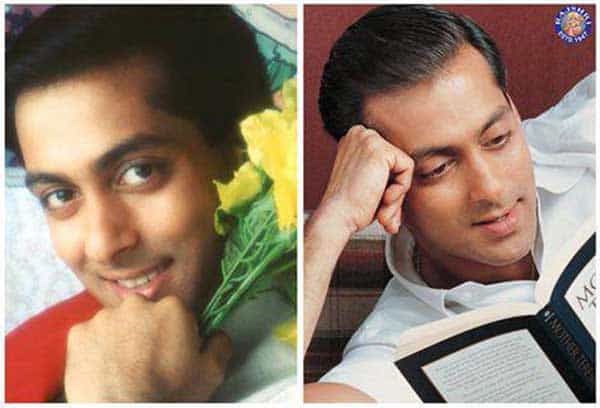 The more regressive, the more saleable the Sooraj Barjatiya films are. Wonder how his films went too strong even after this tidal wave of feminism.