Sonam Kapoor debuts on the list of People Shaping the Global Fashion Industry
The young glam diva has been dazzling India with her chic fashion sense and authentic style statements. And to further prove the point she has now joined the list of 500 people who influence the fashion industry by BoF 500.
The BoF 500 is a live, visual index of these talented shapers of the global fashion industry, curated by the editors of The Business of Fashion and powered by social media. The survey is done by an online portal called the Business of Fashion. Every year there is a list drawn by BoF 500, of 500 people worldwide who build the fashion industry. This list consists of people from designers to entrepreneurs to behind-the-scenes catalysts, hailing from 27 countries and representing 50 different nationalities.
This is for the first time any Indian actress has featured on this list. And we think Sonam Kapoor truly deserves it. Right from the beginning Sonam has flaunted her fashionable side and has rarely been caught in a faux pas. In movies too she keeps a check on how she looks and on red carpets she has carried off haute couture with grace. Here are some of the best looks of Sonam Kapoor that gave her the tag of glam diva. Check it out!
Sonam Kapoor at her filmy best in I Hate Love Storys
Sonam looking gorgeous in Aisha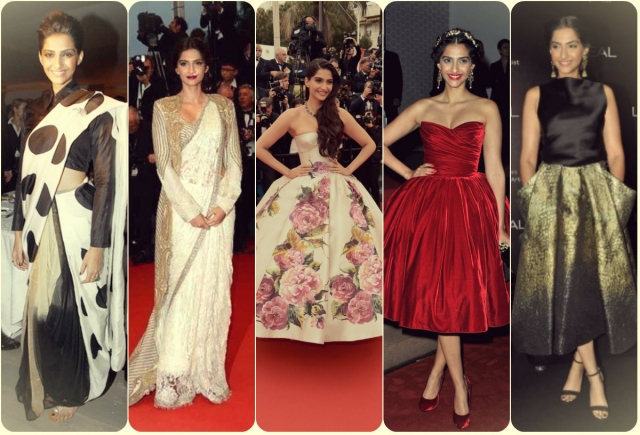 Some of Sonam's Best Red Carpet Looks!