Ranvir Singh unbeatable style – Ranvir always makes it to the headlines for his quirky and distinguished style. He chooses to be different and unconventional in the way he styles himself, his sense of humor and the way he conducts himself in public. His out of the box outfits amaze everybody and he manages to stand out of the crowd.
Even if you think that he over dresses or he doesn't dress right for the occasion, he grabs all the attention. The good thing about Ranvir's dressing sense is that he doesn't copy anybody.
He dresses in his own style and within his own comfort zone.
Have a look at his pictures from various occasions where he rocks with his exclusive dressing.
Ranvir Singh Unbeatable Style – 
Skirt with suit
Only Ranvir can pull off such unisex look. It might seem crazy at first because he took Bajirao Mastani look way too seriously but he nails it.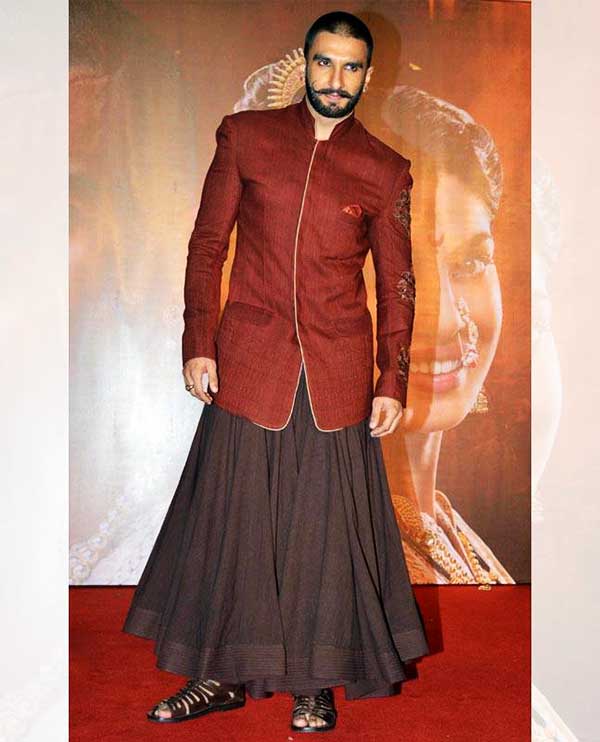 Sky Blue printed Pant Suit
This all blue look is suiting him completely. He carries three different versions of blue- Plain, print and stripes in the same outfit which is remarkable.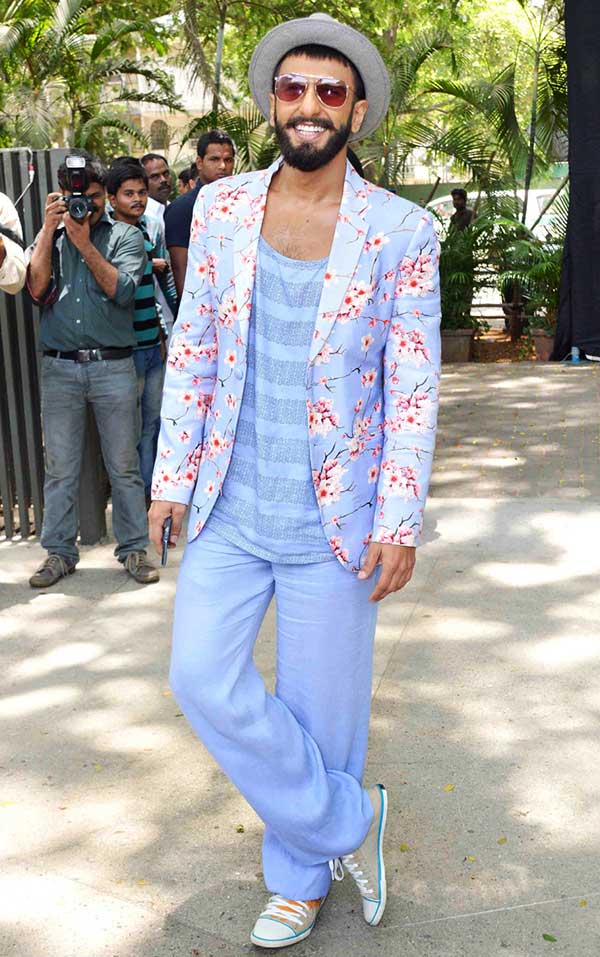 The perfect gentleman in gray
This look is way too serious for happy-go-lucky Ranvir Singh's personality. Even in this suit, he adds a touch of himself by picking the abstract pattern. The rounded specs are the icing on the cake.
Too many colors
It looks like he walked out right from his bedroom. No other Bollywood actor would have the courage to make a public appearance in such attire. He has officially made bathrobe a thing to be worn publicly. His super cute slippers are worth noticing.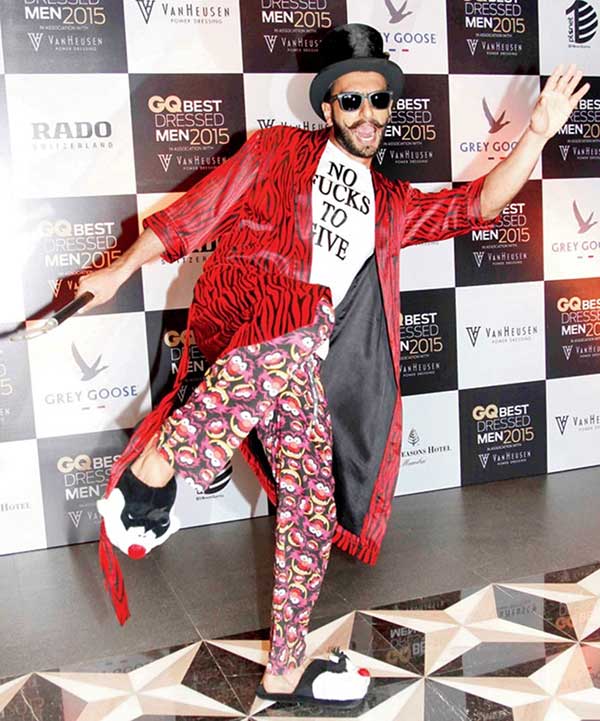 Harem Pants
This black harem pants and printed shirt is too decent for Ranvir. Not many people can look this handsome in such casual attire.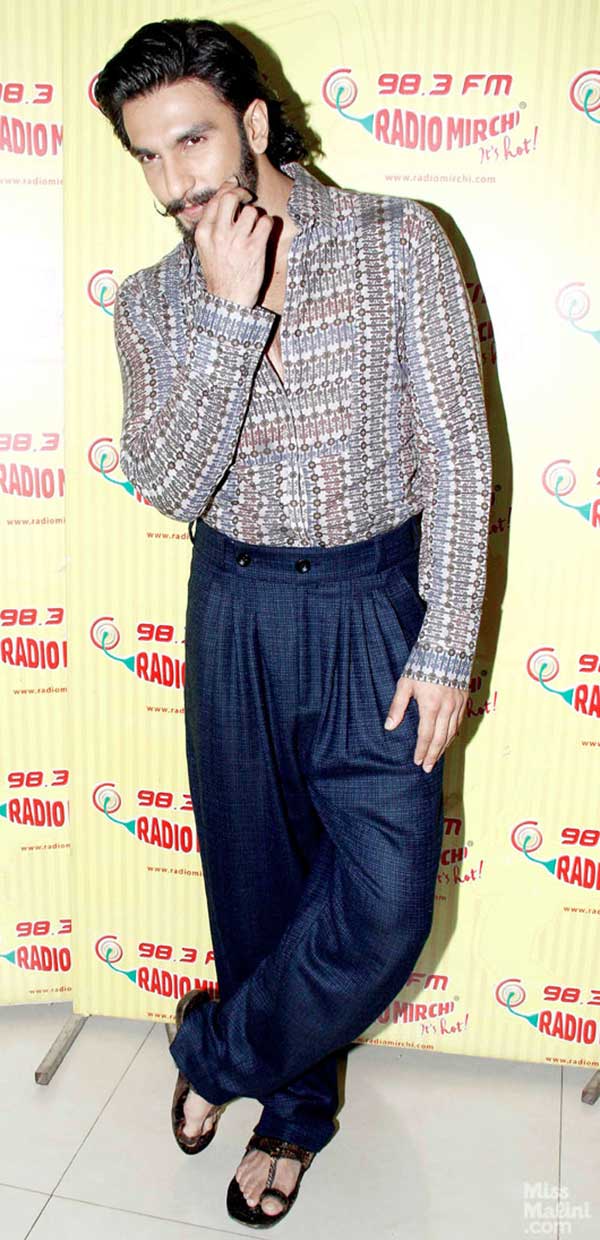 True Ranvir Style
He was spotted in this cool and funky outfit at the Press meet of the movie Dil Dhadakne Do. This co-ord shirt and shorts combo along with the yellow hat looked fabulous. It seemed like he was feeling like a beach day out!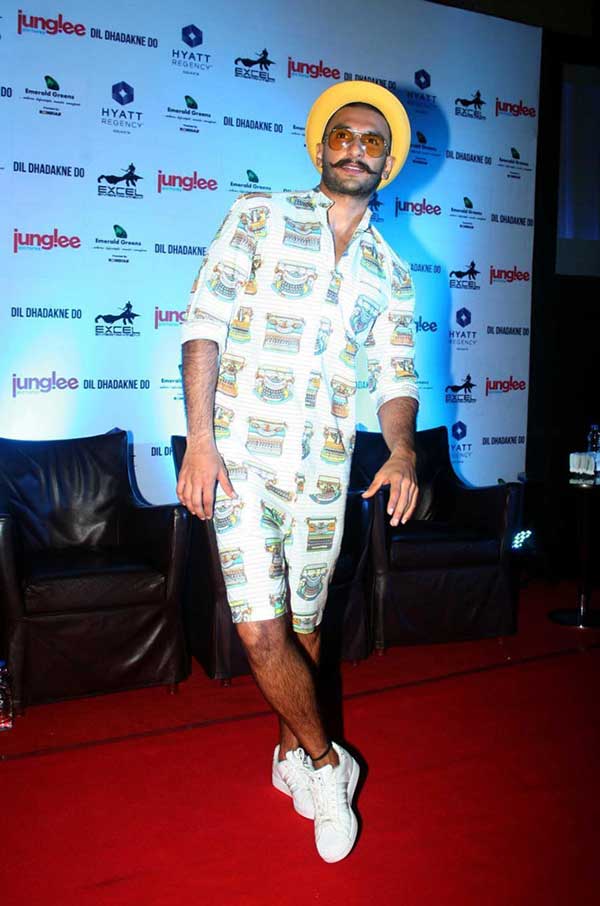 Snazzy and Jazzy
He knows it really well how to impress his fans. This is one of his wackiest looks and here he accessorizes with a Bappi Lahiri Chain around his neck too.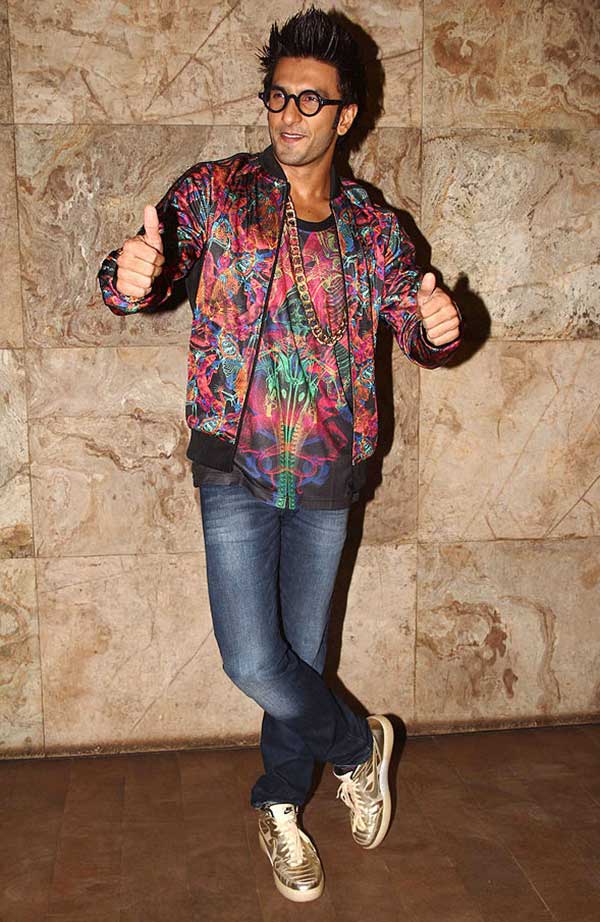 These is Ranvir Singh Unbeatable Style – If you want to be eccentric and distinctive, the inspiration is here in front of you. It actually takes a lot of courage do something this unconventional and striking.