PeeCee is popular in Bollywood as well as in Hollywood. Well, when you're a popular actress, it's quite obvious that people will never leave you alone. I mean, controversies will play a big part in your success story.
Priyanka Chopra knows everything that comes along with success. The one thing, that every actor and actress have to face are the trollers. You know, when people have nothing good to do, they think trolling will be a good thing to do. There are so many celebrities who have spoken about this thing – TROLLING IS NO FUN.
You know, nowadays, it's really sad, that people are ready to rip you off at any time. The way actress sit, the way they talk, walk, laugh, and even the pictures they post on social media has a number of negative comments.
This is really a heartbreaking thing. I mean, seriously, you post a picture; people are ready to troll you. They'll talk about how ugly you look, your nose is looking bad or your lips are dirty etc, it never ends.
Because of this negativity, many celebs decided to quit social media.
Nowadays, Priyanka Chopra is a target.
No matter what; her haters are ready to point out a feature and then make negative comments about it. PeeCee has gone through a lot of this shit. I mean, if you Google right now, there will be a news "Priyanka Chopra gets trolled for a Selfie she posted". Her lips are ugly or they're looking like a FISH etc etc.
But anyways, this woman clearly knows how to handle trollers. The best is – IGNORE THEM.
It all started when once she posted her magazine cover look. Remember how people accused her of Photoshopping her armpits? During that time, she gave a badass reply by posting another picture showing armpits. Hehe! Later, a picture went viral on the internet where she was sitting opposite Modi Ji. They were NOT happy with the dress she chose to wear. Once again, she gave a reply by posting a picture alongside her mother, who was also showing her legs.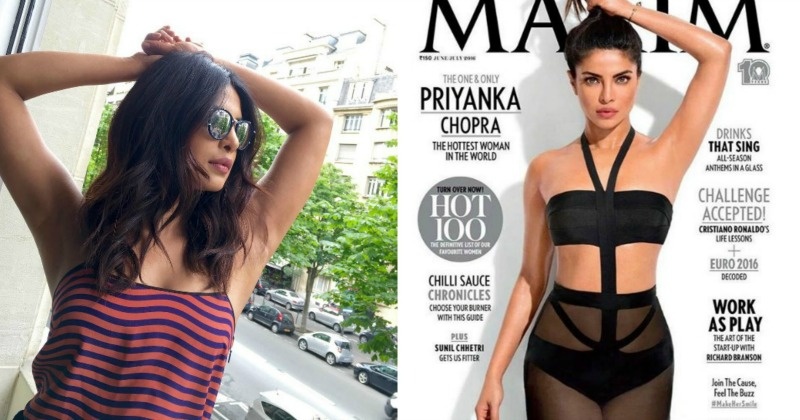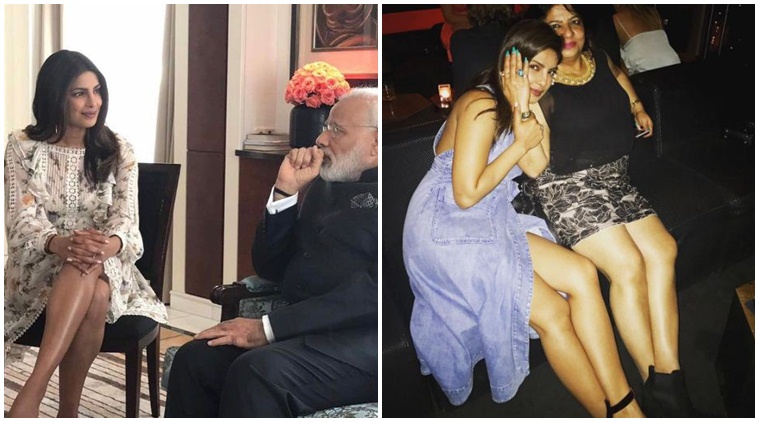 That was enough to shut the haters up.
There were many who once again decided to troll her by calling her nose "weird" or "ugly". This time, she decided to IGNORE them. One must say that it was a good move. The topic was closed, but yet again, now people are talking about her "LIPS". It's funny how some people are always trying to drag her down into all this mess.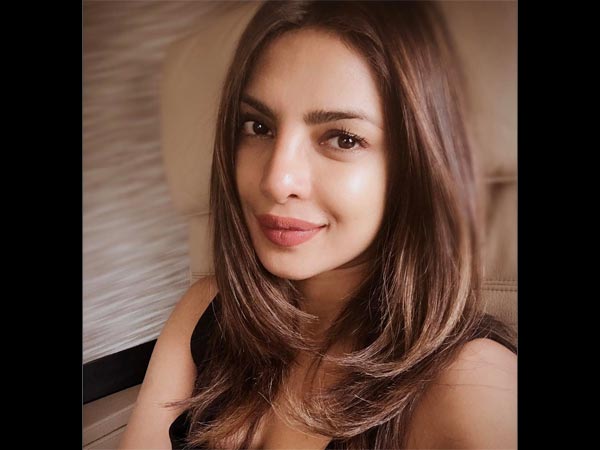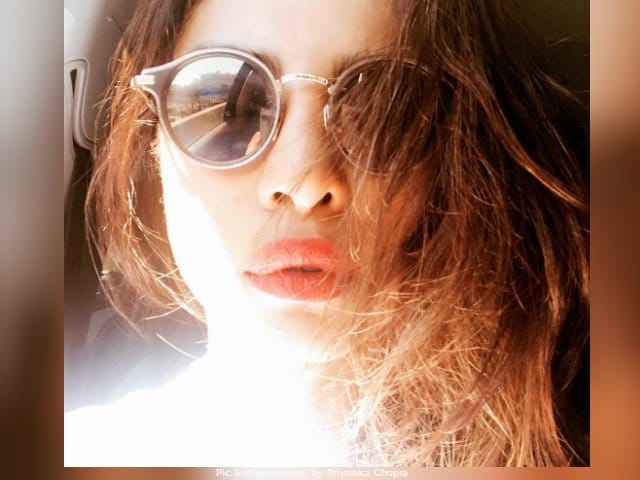 PeeCee was once asked about such negativity in her life and she replied that she never let's such negativity surrounds her because she focuses too much on the good things that people have to say about her.
Well, that's really a good way to live LIFE. Also, she's is not giving up at all. Priyanka Chopra's this slogan tee is a message to all her haters.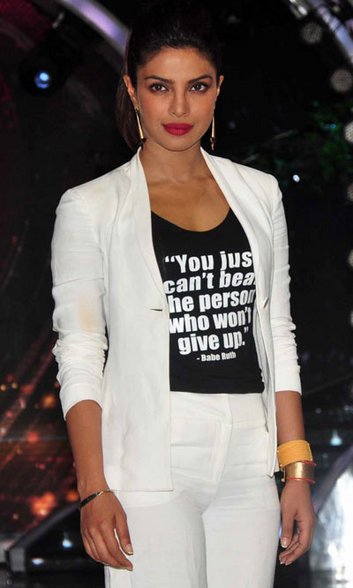 Plus, if a certain person doesn't like what they see, then it's okay. But, at least don't use hurtful words like "ugly" and the list goes on. Remember how Ed Sheeran recently decided to stop using Twitter because there were many people who were saying negative things about him. He made it clear by saying, that even a single negative comment can ruin a person's entire day. Undoubtedly, that's so true.