Pictures Of Surilie Gautam –  These days, many are busy talking about Kriti Sanon's sister Nupur Sanon. Recently, she attracted lot of attention, when the rumors started flying that she is dating. But obviously, her relationship status is questionable. (?)
So, please don't brainstorm about it.
Because, guess what? Here's something more excellent that you'll love to talk about. So, have you heard about Yami Gautam's sister? Many must've Googled it. But, I'm pretty sure that you don't know much about her. Well, this article will help you get an idea about how or what is Yami Gautam's sister doing in her life.
Surilie Gautam– Yep, that's her lovely name. Surilie Gautam is an Indian film and television actress just like Yami. Surprising, isn't it? She made her TV debut in the year 2008 with Sony India's TV show "Meet Mila De Rabba" at just 17 years old. Later, in 2012, she made her debut in a Punjabi movie "Power Cut". Yeah, she's more recognized as Yami's sister, but she has indeed achieved a lot in her life through hard work.
Here she is – Gorgeous and stylish.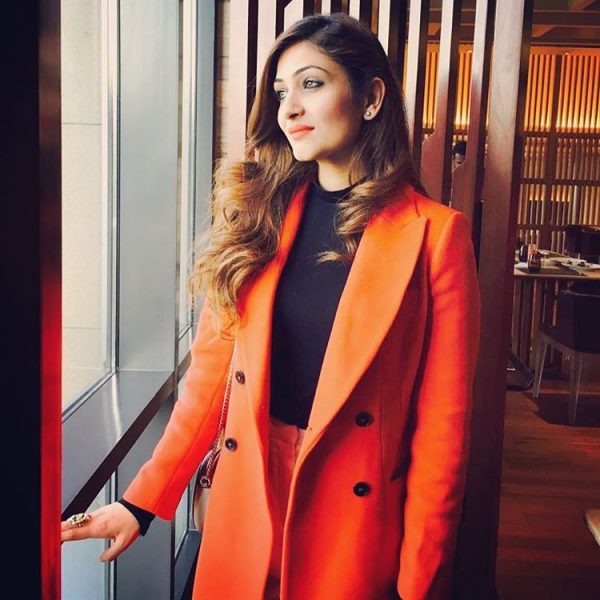 Oh yeah, let me just break your heart now. While shooting her movie "Power Cut", she fell in-love with Jasraj Bhatti (opposite lead) and they decided to tie the knot. Yep, she is a married woman.
Surilie is quite active on social media and she keeps posting her snaps regularly. The most attractive part about her Instagram is her pictures with her darling sister Yami Gautam. You'll instantly smile, once you see their infectious smile.
So, are you ready to check out these pictures of Surilie Gautam? No doubt that you are 😉