Personal Life Of Alia Bhatt – Firstly, is Alia Bhatt dating Siddharth Malhotra? Yes or No – there's completely no idea about it. But yeah, according to all the rumours; it seems that Alia and Siddharth are actually a couple and they are madly in love with each other. Frankly; if that's the case then it's clear to say that Siddharth is not like THIS person.
Oh, THIS person is someone who Alia Bhatt doesn't want her partner to be like. Can you guess who I'm talking about? Some of you might've guessed it. But others who haven't done it yet; no need to stress anymore.
Alia Bhatt is close to both her parents. She is always happy when they're with her together in any event or functions etc. She is the happiest person when she hangs out with her family members. But, in an interview, Alia Bhatt said that she doesn't want her husband to be like her FATHER.
Yep, that's what she said.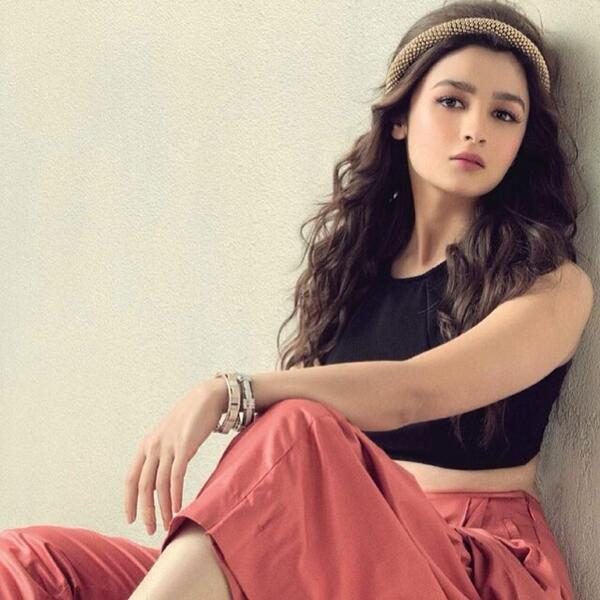 In this world, girls mainly say that "I want my husband to be like my father because he will love me endlessly etc…" But Alia Bhatt doesn't go along with that. WAIT! Just because she said that, she doesn't need a husband to be like her father doesn't mean that something is wrong. Alia Bhatt has her own point and you'll certainly agree to this diva. Explaining that point, here's what Alia Bhatt said "My father is great and I love him, but I don't want his QUALITIES in my husband. He's too learned and fabulous as a person. We've become friends now and we talk a lot to each other, but one Mahesh Bhatt is enough in my LIFE. I really can't have two."
She also added that "Respect is important in a relationship. It equals to trust and love. Trust is built on respect and love is built on a balance of both."
So, here's the clear-cut explanation to why Alia doesn't need anyone like her father in her life. One can say that Alia Bhatt is smart and her point of view or expectation is good too. I'm sure that many girls will agree to this Father-Partner point.
This was all about the personal life of Alia Bhatt.