Parineeti Chopra Wants To Be Better Actress – Heartbreaks are good to be a better actress! Not us, Pareeniti Chopra has to say this. She is looking forward to experience one.
Christmas just went by and New Year is around the corner.
This is the time of the year when people ask for the best of gifts and wish for loads of happiness for themselves and each other.
However, we have amongst us one of the most intelligent and well-read actresses who chose this time to talk about a very sad matter: heartbreaks!
Yeah, Parineeti Chopra is this vivacious, bubbly and chirpy girl who is associated with emotionally lighter roles and she is someone who brings a smile on people's faces. But who knows that beneath that friendly exterior lies a heart that can break other hearts? Yeah, it is true! She indeed accepted this fact in a recent interview that she has had only two (like really??????) relationships in her life and in both the cases, she was responsible for breaking them off! In other words, she single-handedly led two guys to have some serious heartbreaks and who as of now would be sitting and wondering what the hell they lost by losing someone as sexy and beautiful as Pari!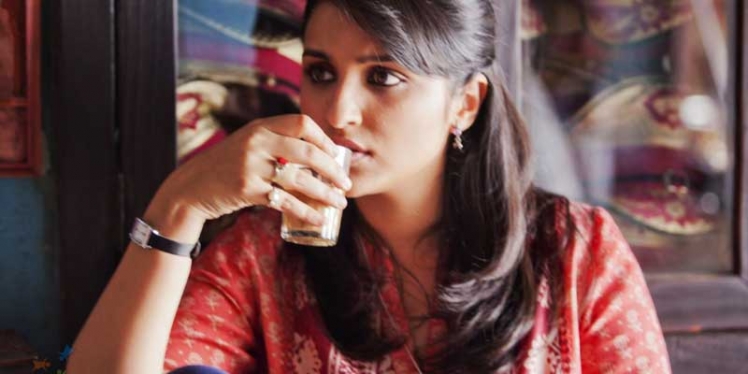 However, trust this intelligent chic to be aware of something called karma which she is sure is going to come around and bite her ass! Don't worry though; she is prepared for that as well. She has said that after going through heartbreak a person becomes more mature and as an actress, it would give her more depth and make her an even better performer! Sound logic, huh?
In that case, we thought she seriously needs to feel some heartbreak to be evolved into India's best actress, what say? For that to happen, the only requisite is that she needs to fall in love with someone. Who can that be? Where are the eligible bachelors who are ready to help her in falling in love and then having a strong heart to break her heart?
It is such a difficult job you know! First of all, it won't be easy to patao her. If, by chance, she does get pataoed, how the hell can one turn his face away and let this cutie pie's heart get broken? The tears out of her big eyes won't let the guy sleep in peace or live a happy life, ever!
As our elders say, for a bigger good, small painful sacrifices are a must. So, here is the question: who is ready to woo her and sweep her off her feet and show her what true love is all about? Who is ready to make it their passion and goal for 2015 to make sure that Pari falls for him, head over heels?
Finally, who is ready to break her heart, before she breaks yours that is, after you both are in deep passionate love with each other?
Anyone interested?
Do reply; we will be waiting for your answer!
Help the poor girl to become the best actress and contribute in such a noble cause! Impress Pari and make her fall in love with you!
It's the season of granting wishes, fulfil hers!