Facts about Matin Rey Tangu – According to Bollywood's Bhai "Salman Khan", Tubelight's cute child actor Matin Rey Tangu is the superstar of Itanagar. If you've seen his recent appearance at a press conference, then you'll relate to what I wrote.
Honestly, Matin Rey Tangu stole the entire limelight that evening.
One has to admit, that Matin Rey Tangu is the cutest child actor right now in the Bollywood industry. Undoubtedly, even Salman Khan agrees to it. Hehe! Salman Khan and Matin's bonding is strong, and it was clearly seen in the recent press conference. Once again, he was the centre of attraction.
With his cute antics and brilliant presence of mind, Matin Rey Tangu proved why he is the cutest upcoming little star. Undoubtedly, he'll be too busy promoting the upcoming film, and we'll definitely get to see his cute antics once again. Well, I guess that you know about how he was selected to be in this movie, right? Let me still tell you, that he was chosen from over 1000 kids for Salman Khan's Tubelight.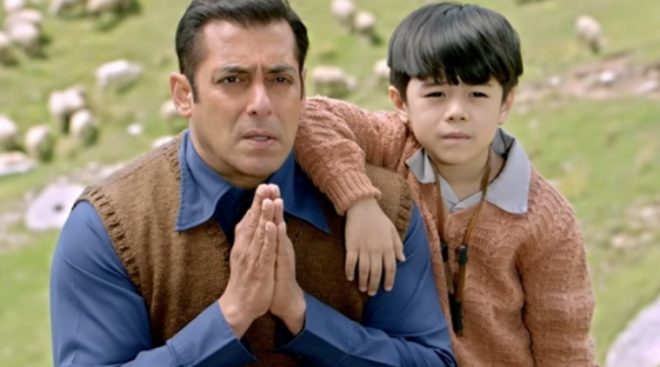 Other than that; here are some more interesting things about Matin Rey Tangu that you might not be aware of.  Are you excited? No doubt you are. J Also, don't you think Matin is talkative and cute little kid?
Facts about Matin Rey Tangu –
Matin Rey Tangu is from Itanagar, Arunachal Pradesh.
Matin Rey Tangu is the youngest son of Capt. Anupam Tangu and Monisha Karbak. Matin's dad also works as OSD to Deputy Chief Minister of Arunachal Pradesh, Chowna Mein.
Before becoming an actor, Matin Rey Tangu wanted to be a cook. (Yes, and it is said that he is amazing at making pancakes)
Matin Rey is cute and witty. He once directly asked Salman Khan "Munni ki film ne kitna paisa kamaya".
Matin Rey loves sharing stupid jokes with people.
When he was selected, Salman Khan spent a day with him to know him better and now the bond is unbreakable.
Now that he is acting in movies, he desires to become an actor in life.
Facts about Matin Rey Tangu – The movie is set to release on 23rd June and we all are excited to go and watch the film. Aren't you excited?