B-Town Actress And Brad Pitt – The first question that comes to mind is, who can ever reject a FILM that includes Brad Pitt in it? Plus, who can ever miss an opportunity to romance Brad Pitt? Like seriously, who? Well, this might surprise you a bit, but yes THIS gorgeous B-town actress who is FAMOUS in Hollywood as well rejected to do a film opposite Brad Pitt.
Can you guess who I'm talking about? Let me give you a hint, this B-town actress made her appearance in Cannes Film Festival 2017 as well. Sonam Kapoor? Nope. Deepika Padukone? Nope. It's the one and only gorgeous and world's beautiful woman "Aishwarya Rai."
Just imagine their chemistry together in a movie. It surely must've been worth-watching, right? We can say that Aishwarya Rai missed an opportunity to romance Brad Pitt in Troy. Troy was resealed in the year 2004 – here's the movie poster.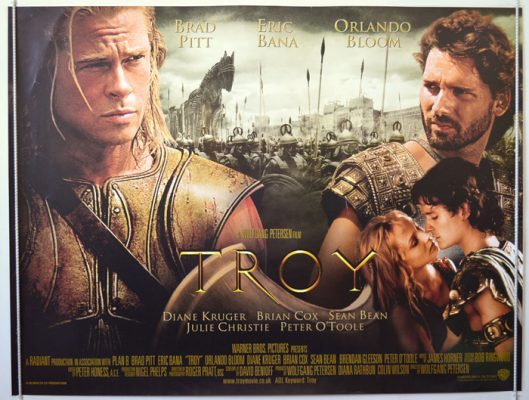 There was a reason behind saying NO to a film that includes Brad Pitt in it. Here's what she once revealed "I am not comfortable doing those intimate scenes with Brad Pitt. There are a lot of Kisses and explicit love-making scenes. I AM NOT COMFORTABLE AT-ALL."
Well, she must've rejected a movie opposite Brad Pitt, but don't you think that there's still some time left? I mean, no kissing scenes, but just the two acting together will be amazing. Hehe! Anyways, Brad Pitt recently admitted that he can never do a Bollywood film because he is not good at dancing. But once Brad revealed that he is truly very FOND of Aishwarya Rai. He even said that he is open to work with her as she is a versatile actress.
He even admitted saying "we missed an opportunity to be cast together for a movie Troy."
B-Town Actress And Brad Pitt – All that's needed is a "yes" and a "good script", and then we will be lucky enough to see them acting together.
Any thoughts?