He made a smashing on screen debut with Ishaqzaade in 2012.
Known for his fun loving easy-going nature, Arjun Kapoor is one honest celebrity who doesn't mind opening up and expressing himself.
As the dashing actor celebrates his birthday today, we look at things that makes this talented actor just awesome!
So have a look at 5 things that makes Arjun Kapoor the awesomest celeb ever!
He makes you believe in hard work!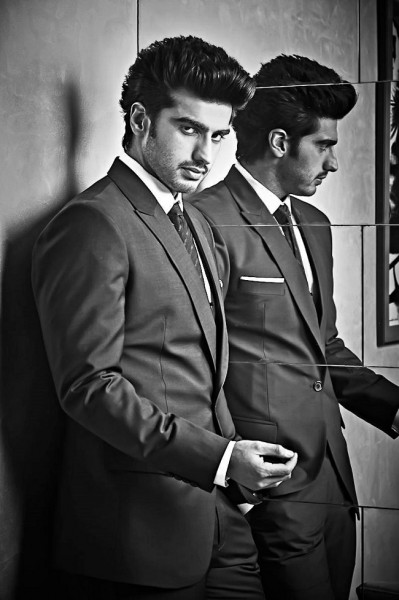 He is no doubt a star kid, but where he is today, it's all his hard work. Be it auditioning for Ishaqzaade or working hard to survive in the industry, this actor has done it all. He makes you believe that yes you can create your own identity even when you are hailing from a famous family. He is much more beyond than a famous star kid.
He makes you believe- If Arjun can do it, why can't I?
Sometimes a picture says a thousand words. So I will let the picture do the talking.
So from this….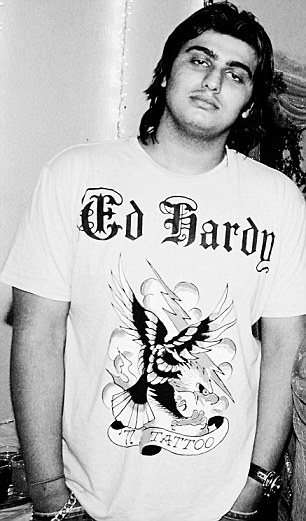 He went on to become this!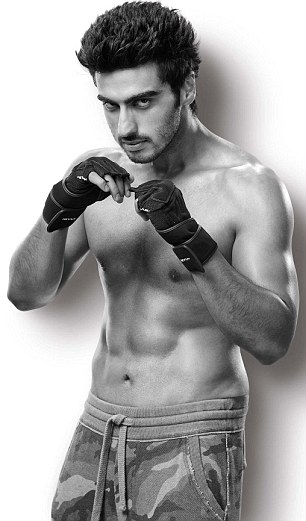 Do I need to say more? So stop giving yourself excuses as to why you can't do it, rather find ways how you can do it. And this guys makes you believe yes mate you can do it!
The guy knows how to laugh….even if it means laughing at himself! 
Yes that's the best trait of him. If you have seen the AIB Roast, you would know what I am talking about. Not many have this trait in film industry. Kudos Arjun for being such a sport!
He is the best friend anyone would love to have!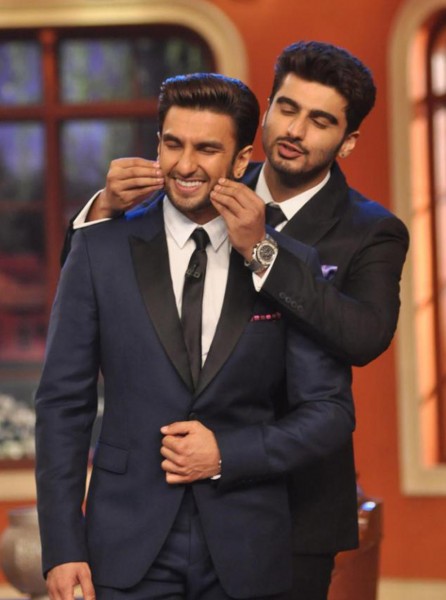 Now who doesn't know how cool he is as a friend? Every one has seen the special bond he shares with Ranveer Singh and they don't shy away from promoting each others work in social media. Inspite of being competition to each other, they have maintained a special bond and well isn't that great? Now who said two actors can't be friends? We love both our babas dostana! Am sure you love them too!
He is what he is!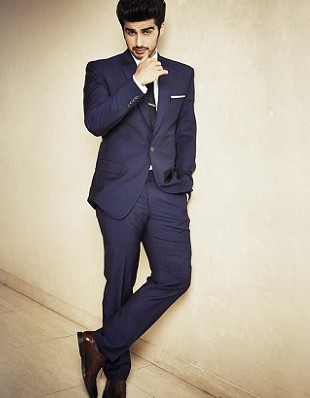 There are so many traits in Arjun that makes you love him and the best thing about him is that he is genuine. He has always taken criticism graciously, has always been polite unlike some of his counterparts. Always been a self confessed Salman Khan fan and he is proud of it, and he never shy way from giving the credit to him for making him what he is today. He is humble, mature and an honest person and we love him for that.
5 reasons are less to talk about how great this guy is. If you look at his Twitter account, you would notice how he never fails to notice his fan's effort and acknowledging them. Fans love him and we all know exactly why he is showered with so much love.
We love everything about Arjun Kapoor, what about you?
We wish Arjun Kapoor a very very happy birthday. We hope and pray you keep rocking always!
Don't forget to leave your birthday wishes for our Arjun 'Baba'!