We talk about five actresses who have maintained their sexy figure all through their career. Whether single or married with kids, these heroines have always taken care of the glamour quotient along with the acting talent required.
The film industry is as much about the talent as it is about the glamour quotient!
No one knows this better than our leading ladies, the divas of Bollywood! Every girl who aspires to become a film actress and the one who is able to crack it and becomes a part of this fantasy world knows the importance of beauty and sex-appeal required to make her mark.
All of them are able to maintain that sultry figure even after years of working, is a myth!
Here we present to you those selective 5 actresses who not only worked on their craft but also gave equal importance to their physical beauty to win the hearts of their fans.
Kareena Kapoor
Bebo, as lovingly called by her near and dear ones, has always been a trend-setter and a true youth icon. Right from the time when she was launched in Refugee till today, she has been the ultimate beauty queen without even winning any formal competition! She single-handedly turned the whole country to aspire for size-zero figures and then comfortably convinced them to take an about turn, preaching that curves are sexy. Surely, so many of her female fans would love to know her secret. Bebo, any hints?
Karishma Kapoor
Who can say that this gorgeous beauty is an elder sister of Kareena Kapoor? If not for her two kids, Lolo, as fondly called by her family, can easily pass off as a youngster entering early 20's! Well, it is certainly not an exaggeration for a girl who has maintained her petite frame all these years despite going through pregnancy and playing varied roles on screen. It must be her total dedication and hard work to have been able to maintain that oomph and be still regarded as one of the hottest looking film actresses! You rock, girl!!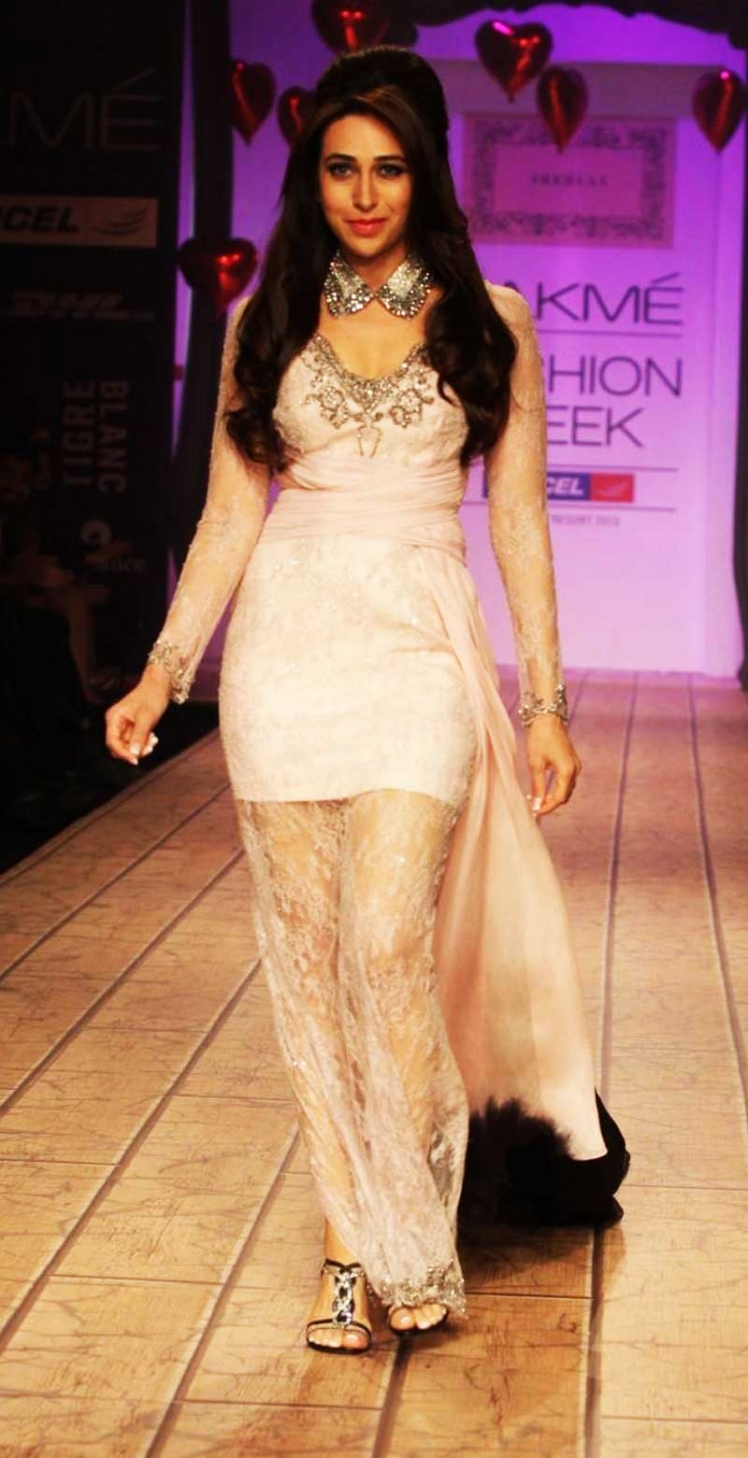 Malaika Arora Khan
The sexy Badnaam Munni of Dabangg fame started her career as a model, then did item numbers, got married, became mother, still did item numbers, and today, looks as if she has just started! Whooo! Isn't it jaw-dropping incredible achievement? Wonder how many girls are able to work so freaking hard to maintain that perfect figure over such a period of time! No doubt, that is the reason she is a role model for so many aspiring actresses and dancers.
Shilpa Shetty Kundra
How can we not talk about the hot and sexy, the new Yoga guru, Shilpa Shetty! Okay, we agree that when she made her debut in Baazigar, she had major flaws on her face (Read: nose and eyebrows) which she got corrected with various plastic surgeries. However, when it comes to her figure and those delicious curves, she always had them and has maintained them beautifully! Not an easy task when you consider that now she is a mother, business-woman, actress and a house-wife! It is perfection in multi-tasking, right?
Priyanka Chopra
This article cannot be complete without talking about the wild cat, Priyanka Chopra! She won Miss World competition in the year 2000 and made a debut in Bollywood in 2003. After being part of the glamour world for 14 long years, there is not a hint of fatigue on her face. Not only is she expanding her horizons as an actress and singer, her sexy figure is always a topic of discussion amongst her fans. She just raised the bar with her upcoming film, Mary Kom's posters! Now, this is what we call as bang-on figure!
Let's hope many more actresses start idolizing these women and add on to the oomph factor on screen! Amen!!