A dirty mind is dangerous but fun and the owner of the dirty mind can lead any conversation into a vulgar one with his ambiguous thinking.
However you side-eye a dirty minded person, you can't deny the fact that their ability to bring the house down really intrigues you and you rather miss them in all the gatherings. What's more, a person with a dirty mind never gets bored because his creative bent of mind looks all right and he makes sure his jokes thrive on double meaning.
However, perhaps god too have had a good sense of humour he added the gave some most natural things unnatural looks that are suggestive of something else thereby stroking your dirty thinking to rise. While combing through the internet, we came across these hilariously shaped fruits that left us reading between the lines. These fruits are not only dirty looking but leaves a lingering impact on your mind and you wonder how badass the nature is!
Find them out here.
This tomato is a siren!
Well, you haven't seen such a dirty looking tomato in our entire lifespan. It looks like, well ahem ass!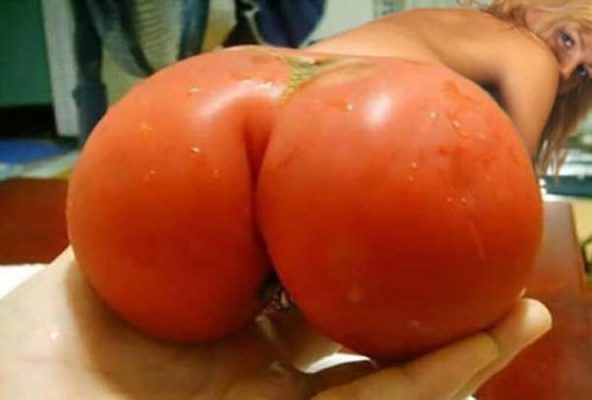 This nasty brinjal though:
This brinjal looks like a phallus co-incidentally and makes us go eeks!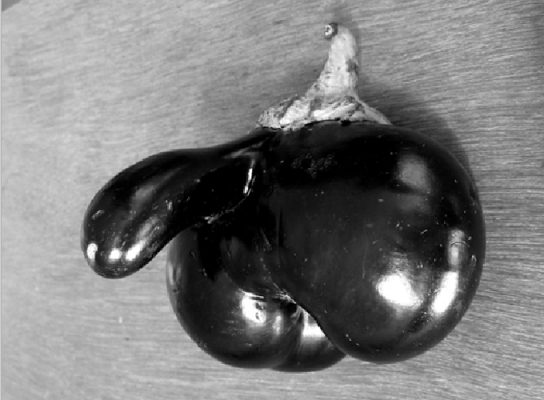 Watch out lady what are you plucking!
Wait *rubs eyes and looks again* what does she think she is plucking from the tree?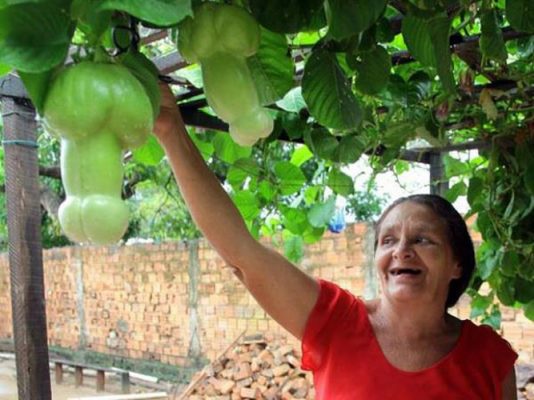 The thorny issues:
This is what it looks like when you use KS Dotted!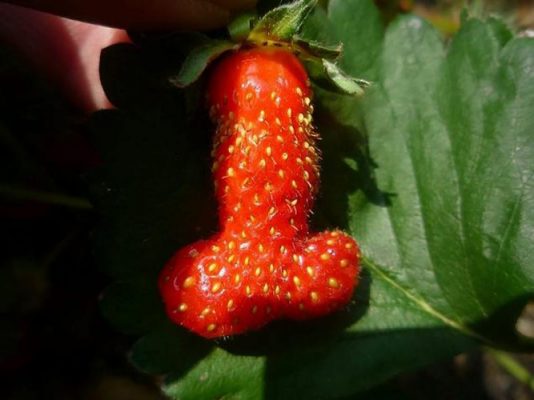 The door to heaven:
Knocking at the heaven's door? Well here it is for you *winks*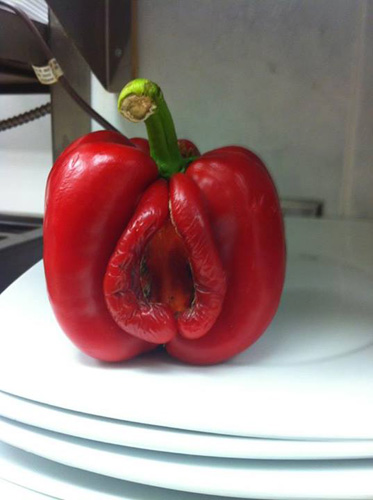 The chilli phallus:
Fellas, here's presenting the Chilli-phallus to you.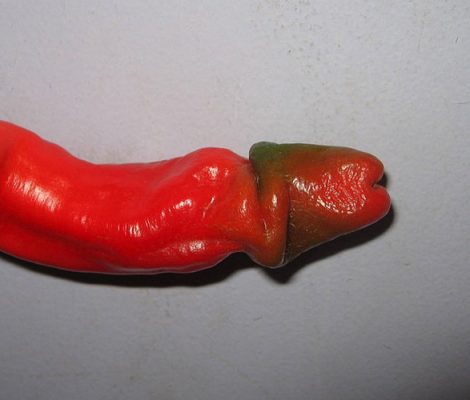 The booby trap:
Or should we call it boobie trap? Your call truly.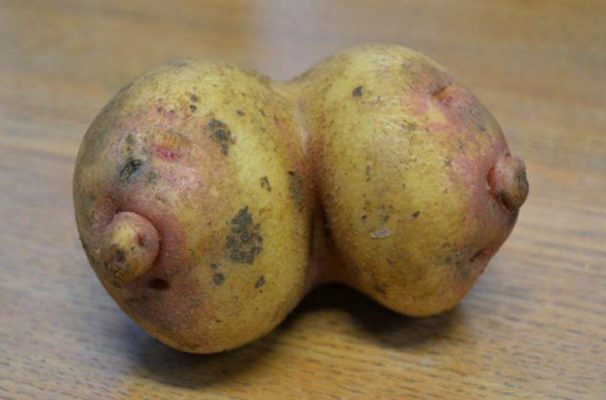 Orangy wonderful:
This is what happens when your orange bra is not seamless. This orange gets that game on point!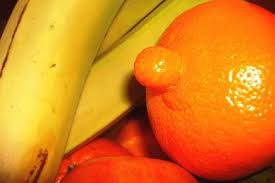 The Casanova carrot:
Bachna ae haseeno, Casanova carrot is on the loose!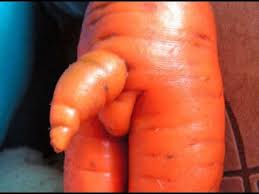 No! that's not true!
Well, look closely , do you get what it represents?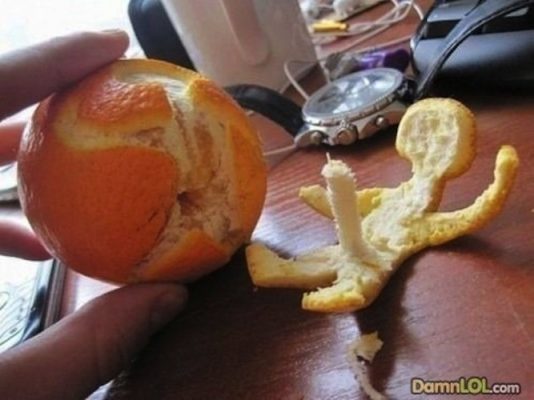 It's raining b***s:
Ahem. Well! Since when did they grow in trees?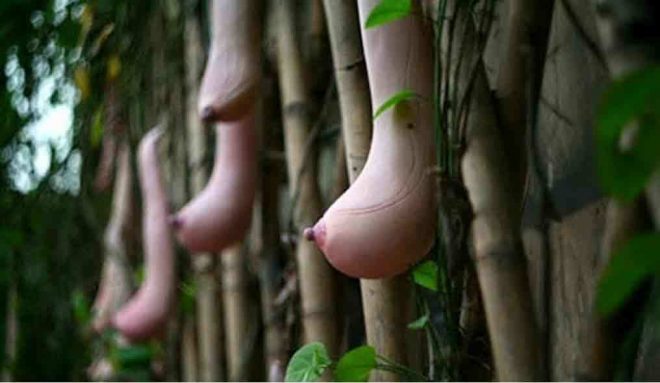 The flirty peach:
This peach when slit in half becomes suggestive of, well you know what.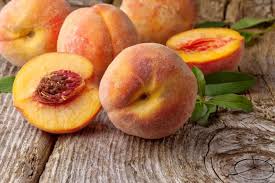 This kinky fruit:
It needs a lot of finger!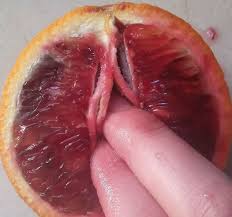 Dirty tomato again:
It is half ripe but high on sexual energy. OMG!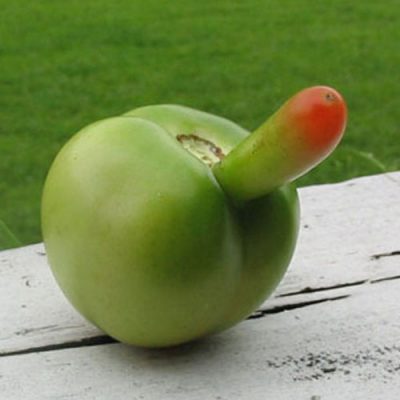 Savage ASS shit!
What on earth is this? That crooked ass like looking fruit gives us the creeps.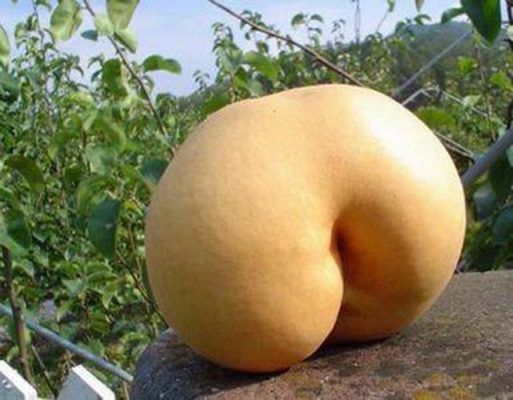 Casanova brinjal:
As if the Casanova carrot wasn't enough, Casanova Brinjal burst into the scene now!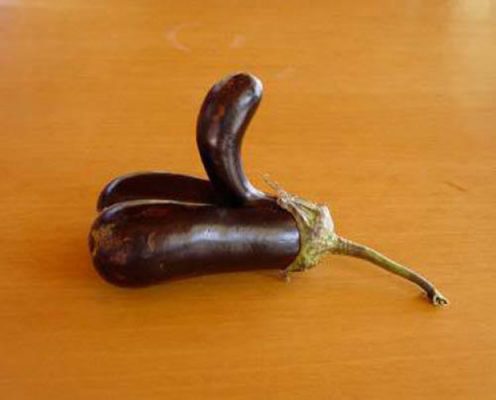 Dirty mind – These dirty looking fruits really give us the creeps. We think we will stop eating these vegetables once and for all now. What about you?