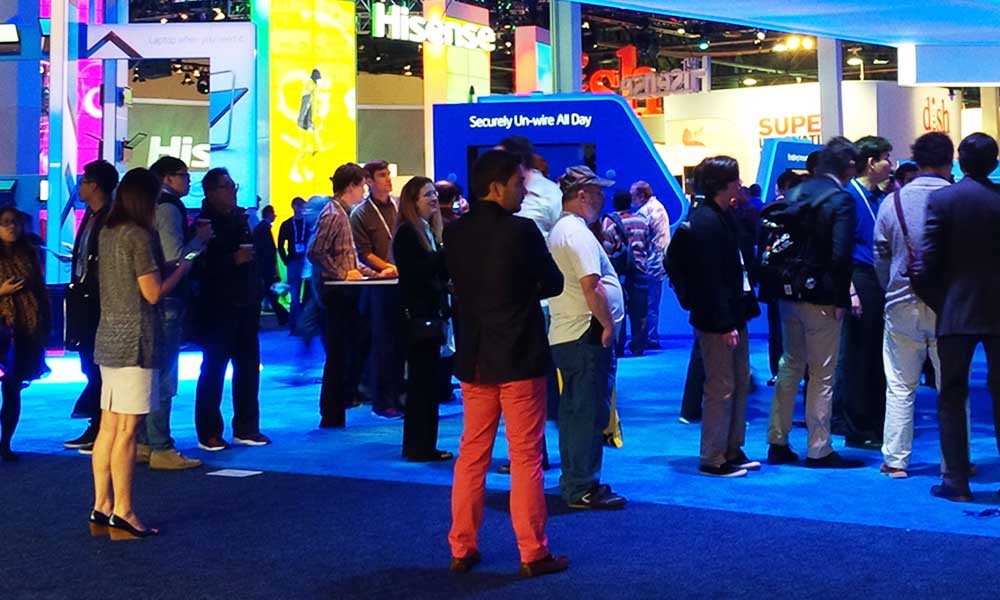 This year holds a new promise for all the gadget lovers in India!
With OLED, Ultra HD and eco-friendly television sets to sleek and light laptops with fastest processors, this year brings you all the fun and excitement related to technology.
International Customer Electronic Show (CES), Las Vegas, 2015 showcased some of the most innovative and powerful gadgets of India, albeit gadgets from different countries were also presented.
Let's have a look at Innovative Gadgets At CES 2015
Sony High Resolution Walkman and 4K Television with X1 processor
Known for its music quality and sound clarity, Sony is the first company to come up with popular Walkman devices of all time. Our childhood days mostly make us reminisce with the Walkman series by Sony and before we completely forget about the convenience of the Walkman, Sony has announced its upcoming Walkman model, NWZ-ZX2 at CES 2015 that is not only a portable music player but also has a high resolution and is one-of its-kind in this regard. The musical gadget will also come with Direct Stream Digital (DSD) playback support and will offer memory extension.
Sony had previously marked a new trend with not only its Bravia Engine LCD TVs but now its slimmest 4K television set with a power-packed X90C processor is going to become a benchmark soon. Being only 4.9 mm thick and with probably the best-in-class picture clarity and vivid colour hues, this TV is sure to create a rage among the audience once it is available in the market.
Samsung Galaxy Note Edge
The Note Edge by Samsung that was showcased at CES 2015 is surely an edge above the other handsets in the market currently with its innovative curved screen feature, super AMOLED touchscreen with a Corning Gorilla Glass display with a resolution of 2500 X 1600 pixels, Bluetooth 4.1 Wireless, WLAN, fingerprint and accelerometer sensors along with heart beat rate and gyro monitors. The smartphone also comes with S Pen for making notes and Snapdragon 805 chipset.
Dell Venue 8 Tabs
The household name, Dell has come up with yet another surprise product – a six millimetre tablet in the world with a unique feature of Intel Real Sense Snapshot Depth Camera, along with other notable features like an 8.4 inch OLED touchscreen with a high resolution of 2500 X 1600 pixels, 2 GB RAM, 16 GB memory storage that is expandable up to 512 GB with a MicroSD card slot. The tab runs on a quad-core Intel Atom Z 3580 processor and supports Android system.
Lenovo's Lavie Z
Not only tab and Walkman, even Laptops are in the race of being the slimmest. Lenovo's Lavie Z weighs only 0.78 Kgs and comes with a wide screen of 13 inches and variants i3 and i5 processors. Expected to come in May, Lenovo's new Laptop range will get the benefit of a huge market.
Curved Screens of SUHD TVs from Samsung
The well-known electronics brand, Samsung has come up with its SUHD TV series that will not only have a curved TV screen but also promises to be more eco-friendly. The SUHD engine will enable you to adjust the screen brightness according to the power consumption levels; however, there will not be any difference in contrast or sharpness of the images on screen.
Panasonic's 4K BlueRay and 4K TV sets
Not only Sony, even Panasonic has come up with its 4K range where 4K ultra HD sets are being promised with nine screens in all.
The 3,840 X 2160 pixel BlueRay will be compatible with HDR technology and will also support HEVC codec. It will come with a very high bit rate of 100 Mbps and vast colour options popularly known as Rec. 2020.
Origin Omega 4K Gaming Console
If you want to play games in 4K ultra HD TV sets, Origin Omega gaming console comes with two graphic cards Nvidia GeForce GTX 980 and four hard drive bays that can easily be swapped.
Omega console is planning to give a tough competition to Sony PlayStations and Xbox 360 as it can boot both on Windows 8 and Steam Operating Systems.
Sony also exhibited its full frame mirror-less camera which possesses the world's smallest full-frame interchangeable lens camera. It comes with a 4K optimized sensor and a HDMI 4K output and other advanced features for professional photographers.
The age has come when smart wearable gadgets, gaming options, laptops and TVs are doing the rage and CES 2015 is just the beginning!