The one lady who has got a lot of appreciation from the movie 'Pink' is none other than its lead actress Taapsee Pannu.
Apart from giving a tremendous performance, she has also given girls a lot of encouragement to say 'NO' and set a big question on the people's mindset about girls in the society.
In fact, she also got a lot of attention from her action sequence in the movie 'Baby'. Prior to Bollywood, she started her career as a model and eventually got into acting. After working in several films in the south, she finally got a place in the Bollywood industry and amazed everyone by her acting skills.
Here we bring to you the less known and surprising facts about actress Taapsee Pannu.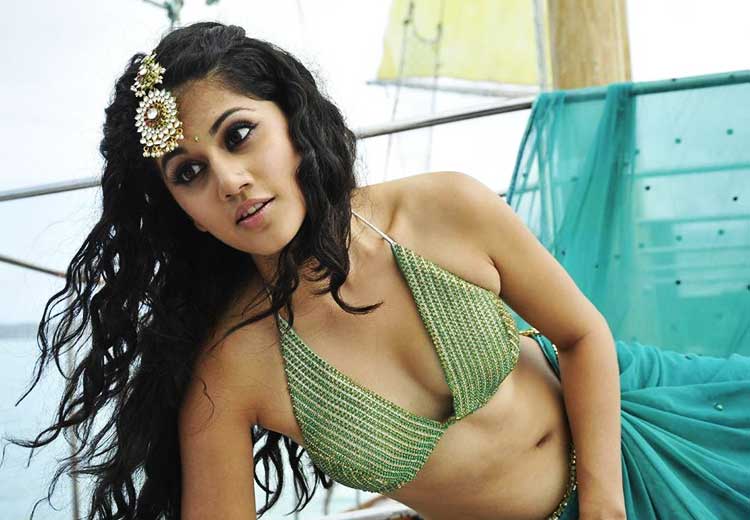 Actress Taapsee Pannu –
Apart from a great actor, she is also an amazing dancer
Who knew she is so talented that since school days she has been learning Bharatnatyam and Kathak. Less you know, it also made her win several awards in the inter-school & college completions.
She is an intelligent girl
There are very few actors in the industry who have beauty with brains. Having said that, Taapsee Pannu has definitely surprised us with her qualifications. She has been an academic girl who did amazingly well in her board exams and then went for graduation in engineering. She also wanted do MBA but her destiny wanted something else and she became an actress.
First time got recognized on the channel V Get Gorgeous pageant
The first time she got recognized is from Channel V Get Gorgeous Pageant where she participated as a contestant. As per the source she filled the form just like that and attached some of her nice pictures. On the basis of that she got selected and rest is the history now.
Born and brought up in Delhi
There are few people who know that Taapsee Pannu is a Punjabi girl who is born and brought in the capital.
She is also a wedding planner
Apart from being a great actor, she is also a successful entrepreneur and a wedding planner who is doing well for herself. In fact her intelligence along with her extraordinary beauty is only making her grow.
This is all about actress Taapsee Pannu – Well, these are the few unknown facts about Taapsee Pannu which tell us that she is an all-rounder. Also, we are eagerly waiting for her next film.