Mia Khalifa is the seductive siren whose sex videos leaves men testosterone soaked.
No wonder, in no time she has become the queen of hearts and enjoys a fan base of mostly middle aged men. This Lebanese-born American porn actress gotten her name mired in controversy in Middle East lately but she cared hoot. She even dared to feature in a video which asked her to wear a Hijab during the performance of the sexual act.
Well, we won't applaud that but definitely call it outrageous. It sparked us curiosity and we hunted down some pictures from her Instagram account that widened our eyes in amazement. Look here:
Mia's transformation:
Porn industry renders them sleep eluded by giving body goals because the body is the only merchandise there. Besides, enjoying the carnal arousal, people are enamoured by their chiselled bodies too which prompted Mia to lose oodles of weight too lately as she too was seeking a career in the porn industry and here goes her transformation pic.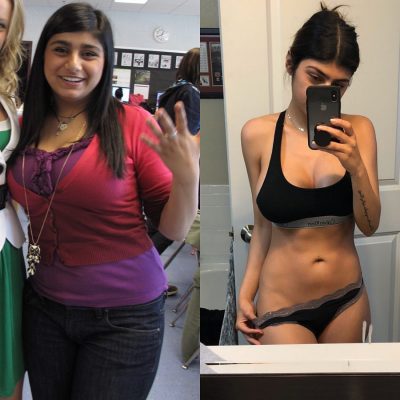 Did she address the head-chef as mother fucker?
Yes, you heard it right. She seemed pretty brazen at giving him an adjective, of course mother-fucker is a friendly adjective for her, however it makes you roll your eyes. Come on, she is Mia Khalifa, being unabashed raises her saleability. See the picture of her sitting between a flock of chefs.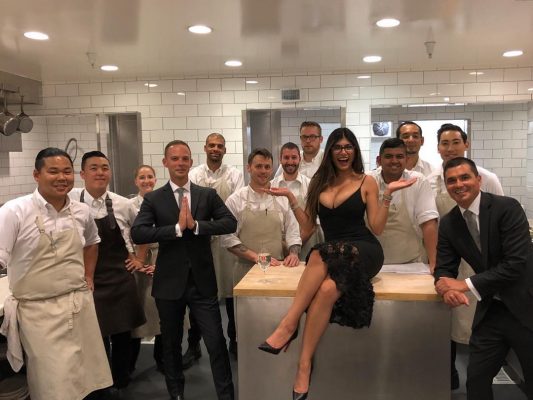 When she endorsed a hotel:
Instagram Influencing is having a huge moment now but with Mia Khalifa doing it, and the way she is doing in the picture below, raised its standards, well raised or not that is a hypothetical question but try staring off this picture.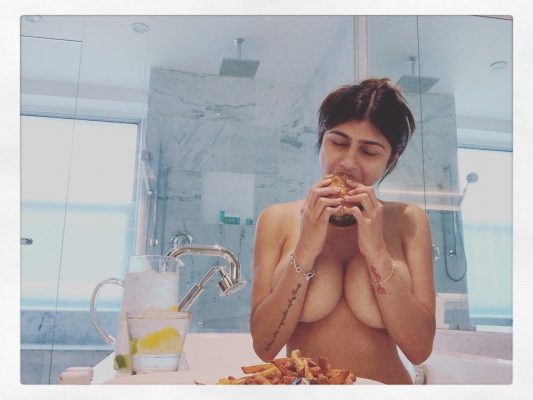 When she stole the food's thunder:
Well, those Kevinfintakx tacos are delectably which will ruin your waistline and are worth smudging your lipstick for but do you really care about them? When there is something more significant magnets your eyes? read between the line, peeps!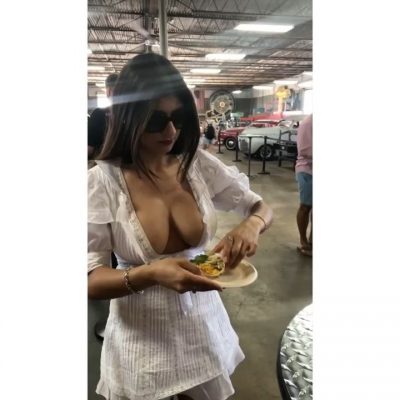 When she advertised for whipped cream:
Well, Mia Khalifa showed us the other applicability of whipped cream aside from eating. All these years we thought they were meant for dessert topping, but when the advertiser looks like such a badass sinful dessert herself, pouring whipped cream on her seems legit. That's how Mia advertised for a whipped cream brand and we are chuckling here.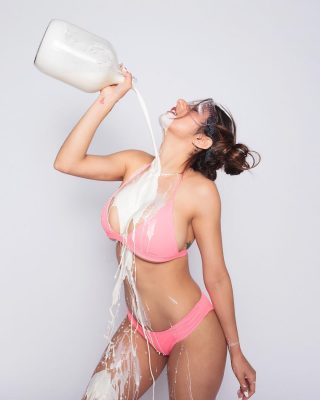 Mia Khalifa – Take a bow, woman, only you can come up with those adjectives and trade-cry of that status. We are rolling our eyes here!